Please sign in so that we can notify you about a reply
Description
for Rolling Tray Set
This cool rolling tray set is a complete kit with everything you need to keep your stash fresh and safe. It includes all the smoker's essentials you're likely to need and extra space in the carry pouch for your papers, lighter, and anything else you're likely to need. The zip-up bag is water-resistant and has a carbon lining to trap and lock in smells so it's perfectly discreet.
A herb grinder is a must-have accessory for any serious smoker and guarantees a consistent size of your rolling herb, which is essential for an even burn.
Metal rolling trays are durable, lightweight, and provide the optimum work surface for constructing your hand-rolled cones and smokes.
Keeping your herb fresh is the first step to getting the most from your herb. An airtight container like the one in this smokes kit will protect your herb from degrading and help you get the most from it with every smoke.
A rolling machine ensures perfect hand-rolled smokes every time with minimum effort. It's quick and easy to knock out constantly rolled smokes that are neither too loose nor too tight and are satisfying to inhale. A cigarette case is also included in this kit so you can repair enough smokes in advance and save time later in the day. Should you like larger handrolls or cones, there are two larger plastic tubes like an individual cigar case to look after those larger rolled tobacco products. This all fits into a carry case for easy storage when not in use or making it easy for taking on days out, holidays, parties, or friends for greater enjoyment of your next smoking session.


Name: Rolling Tray Kit For Smoking
Weight: 566 g
Size: 22.5x18.5x7cm
Use: For Smoking Tobacco
Package Include :
1 x Metal Tray
1 x Cigarette Case
1 x Herb Container
1 x Metal Herb Grinder
1 x Rolling Machine
2 x Doob Tube
1 x Storage Bag
Images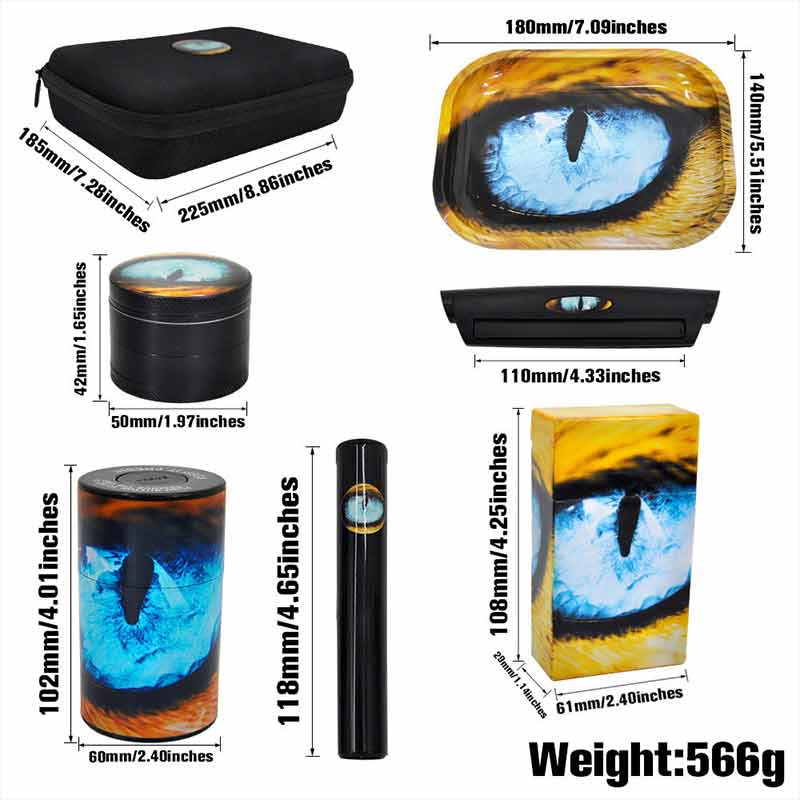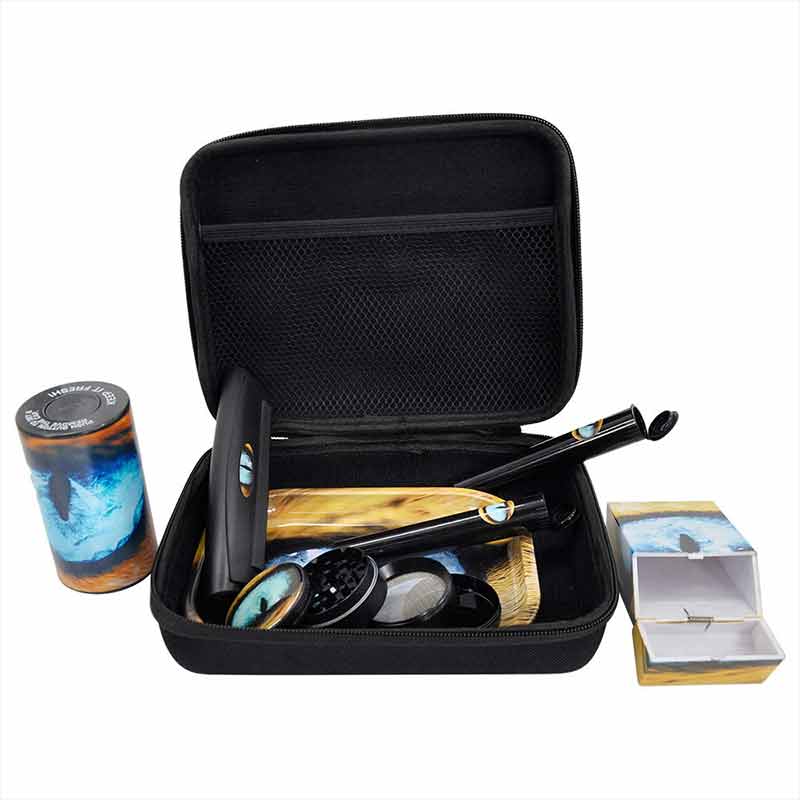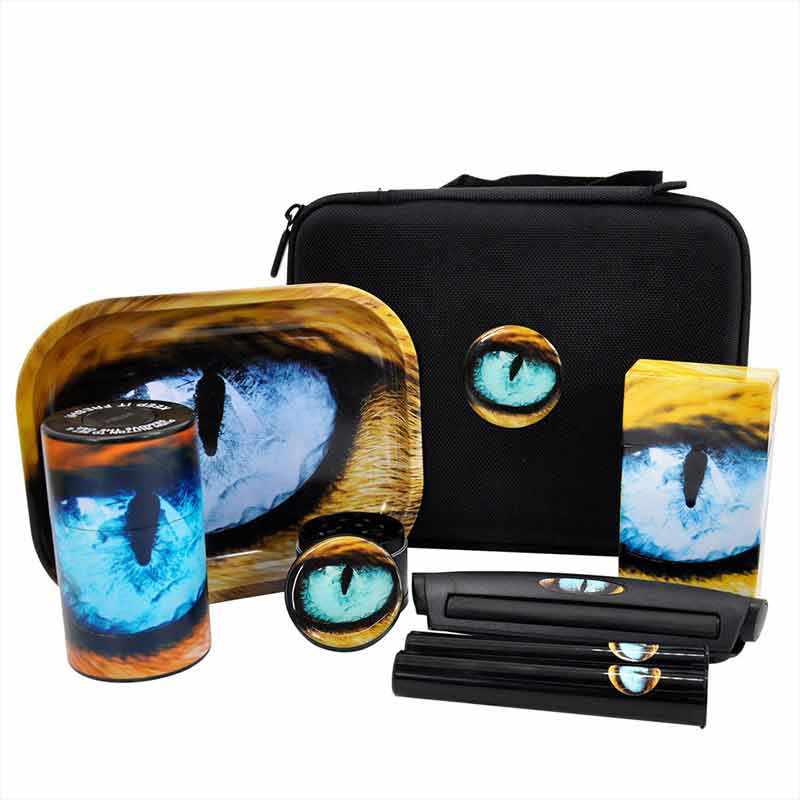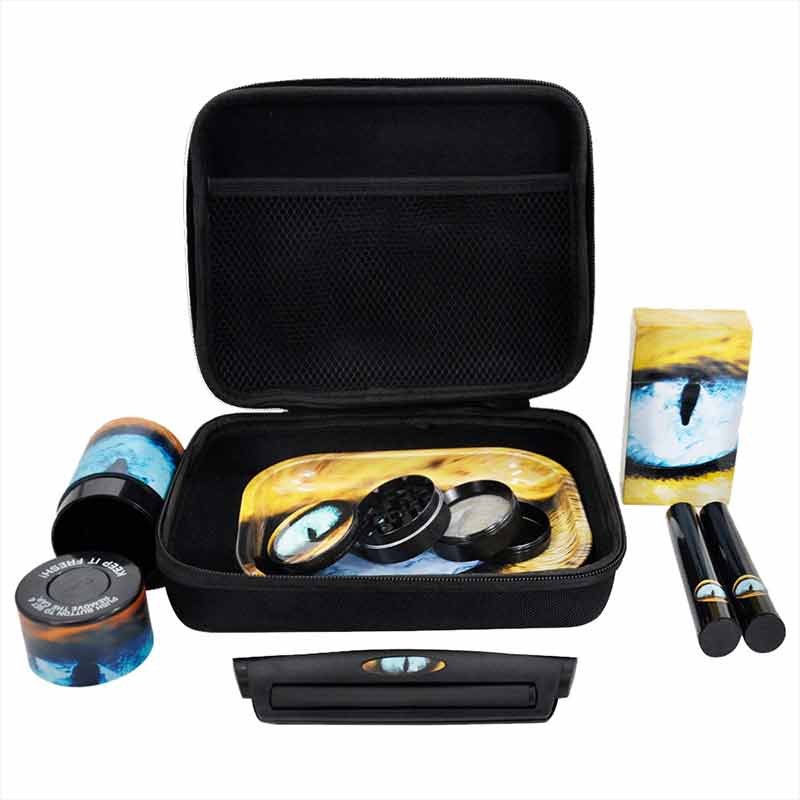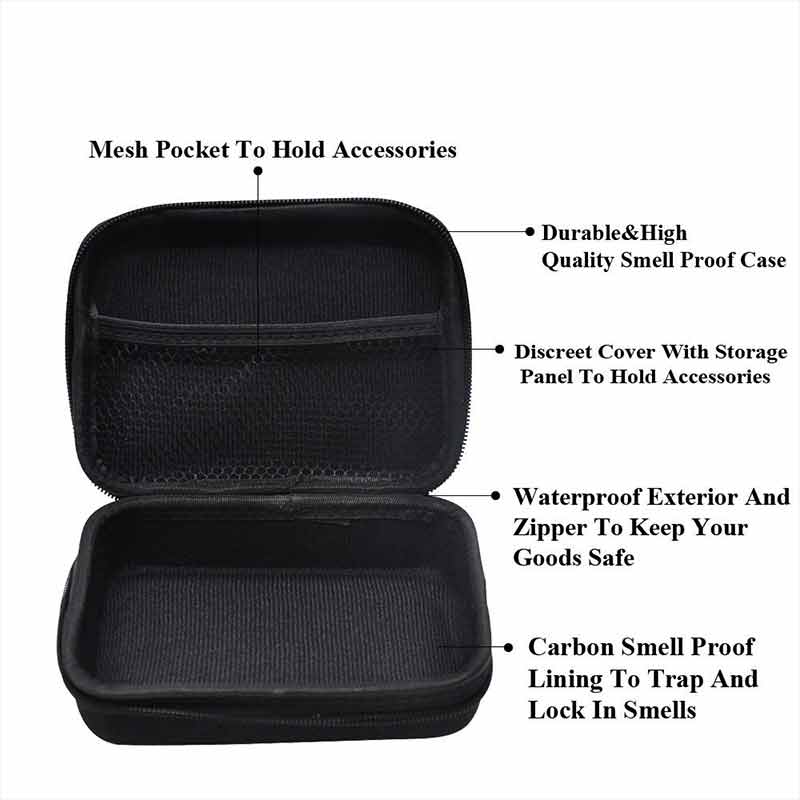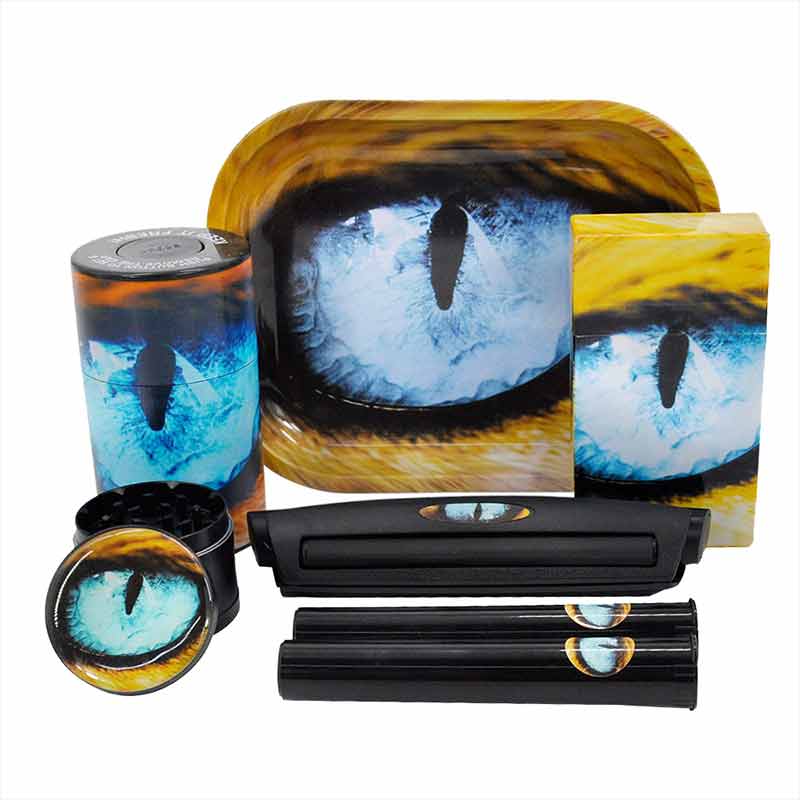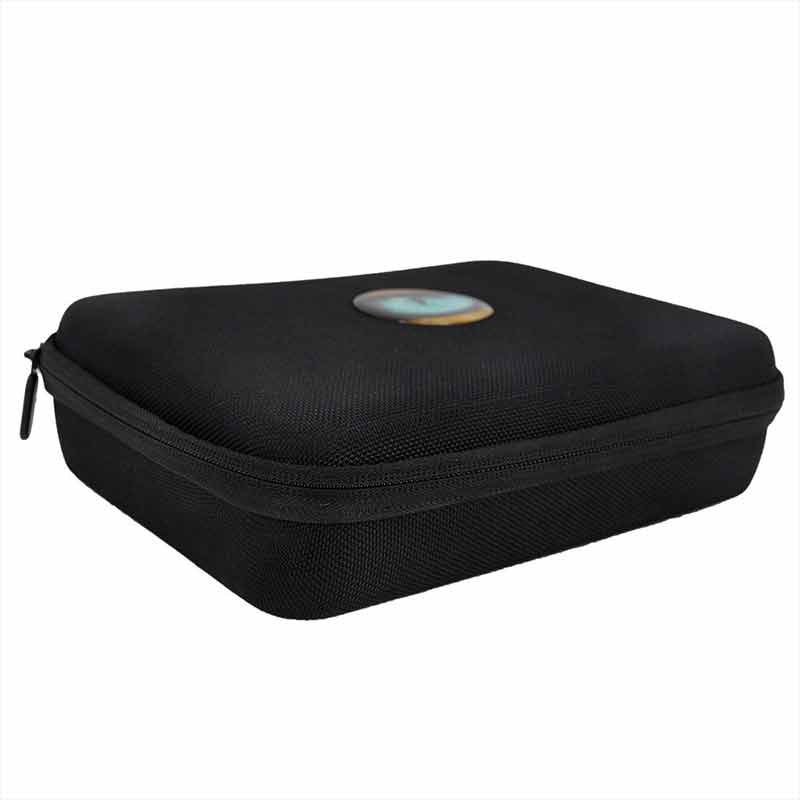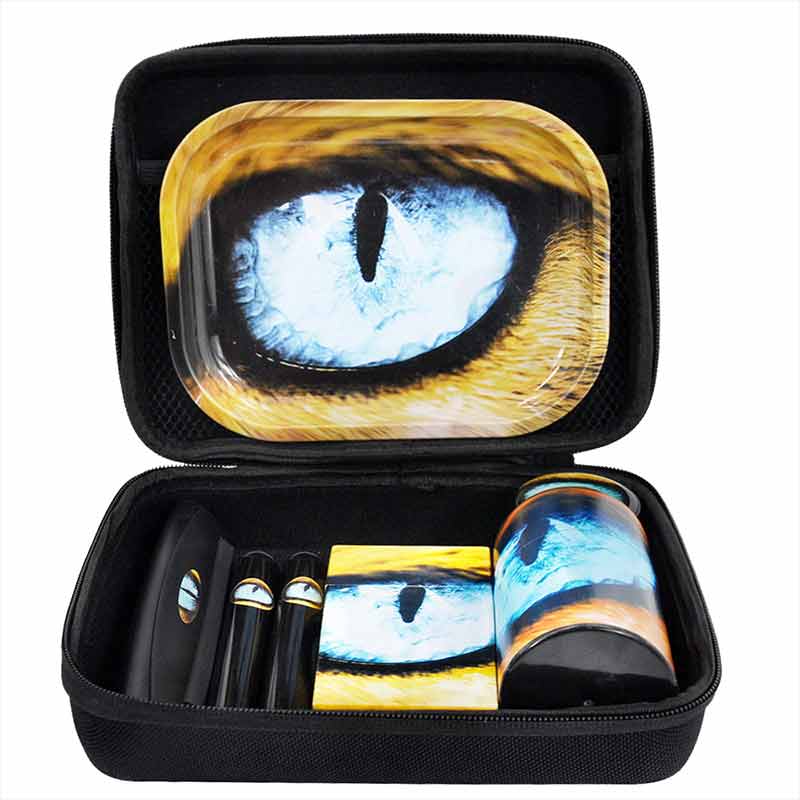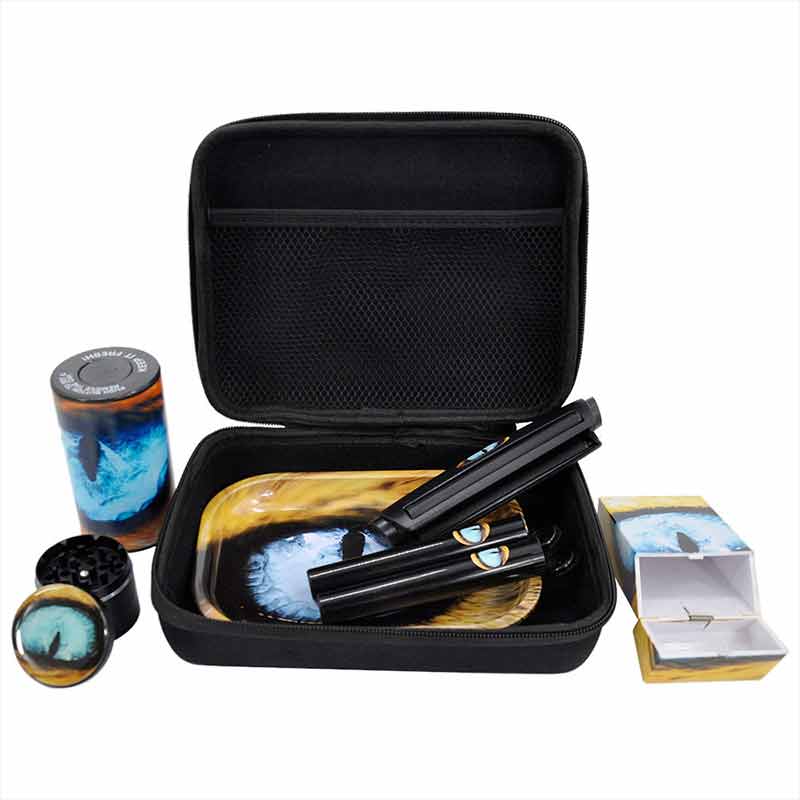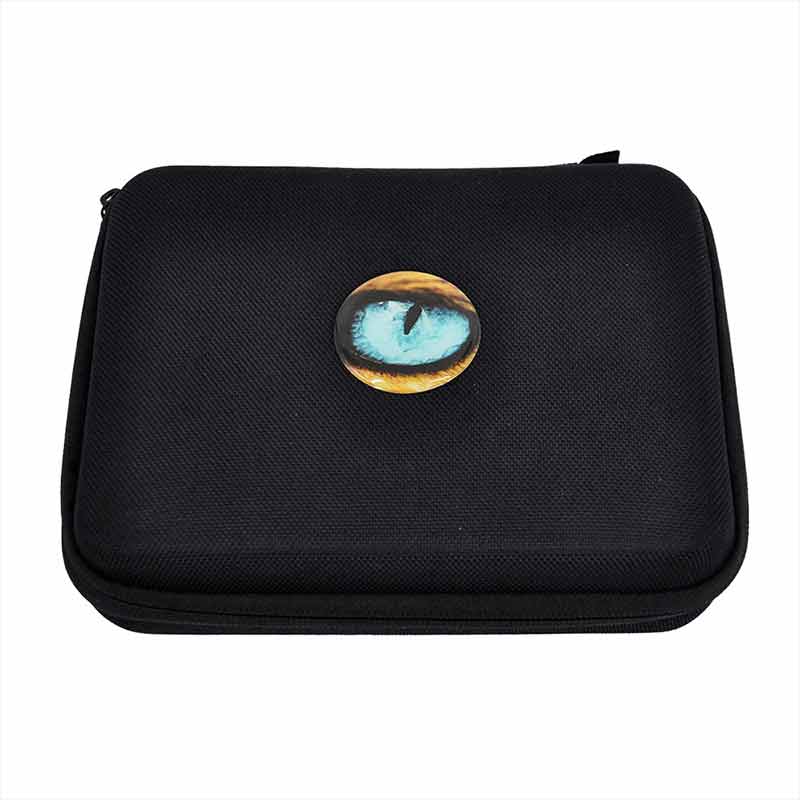 Tags