Please sign in so that we can notify you about a reply
Description
for Lookah Q7
LOOKAH Q7-THE BEST ENAIL DAB KIT OF 2020
Lookah Q7 is a portable electric dab nail professionally designed for wax as a compact enail banger.
It features a double-layer quartz coil with patented technology and has cold start technology, real-time temperature control that all combine to ensure the purest and smoothest taste for enail dabbing possible.
The Q7 was the first of its kind to apply a quartz heating chamber with a temperature sensor, this provides the real temperature setting so you can get every molecule of flavor and goodness from your concentrates. Its compact size makes this high-quality device one of the most portable e nails so you can take your dabbing experience on the go.
Lookah's Q7 quartz banger enail banger device can fit onto any water pipe that takes a 14mm or 18mm male joint banger. Don't settle for those clunky desktop enails and old titanium nails with inferior flavor, throw out that butane torch and enjoy the pure taste from the Lookah Q7.
The screen displays temperature and battery information which provides a very familiar experience for an easy-to-use device.
Constant temperature range between 200°F and 750°F means the enail dab kit can be used for more types of wax.

How to Use the Q7 Enail
The Q7 is designed for cold start dabbing.
1) Open the lid and put a small nugget of wax into the chamber, then close the lid.
2) Turn the device on by pressing the power button 5 times
3) Adjust the temperature on the display using the plus ➕ and minus ➖ buttons.
4) Press and hold the power button for 3 seconds to start the preheat. The device will vibrate when it starts the preheat cycle and the temperature on the display will climb to the preset temperature.
5) When the device reaches the preset temperature it will vibrate letting you know it is ready to start dabbing. The set temperature will remain for 60 seconds.
6) You can cover the carb cab cap in the lid to adjust airflow.

Q7 featured with
1) Cold start dab for WAX. Pre-heat function.
2) Designed for compatibility with any 14mm to 18mm glass water pipe.
3) Constant temperature between 200°F and 750°F, Safe to dab.
4) 100% QUARTZ Chamber and QUARTZ dish, Wax does not come into contact with the coil so there is no burnt taste, only the pure and original flavor.
5) Easy to clean
6) Class-A battery quality, 2000mAh, Long battery life.
7) Durable Quartz Quality Enail coil.
8) Magnetic slid cap, easy to use.
Images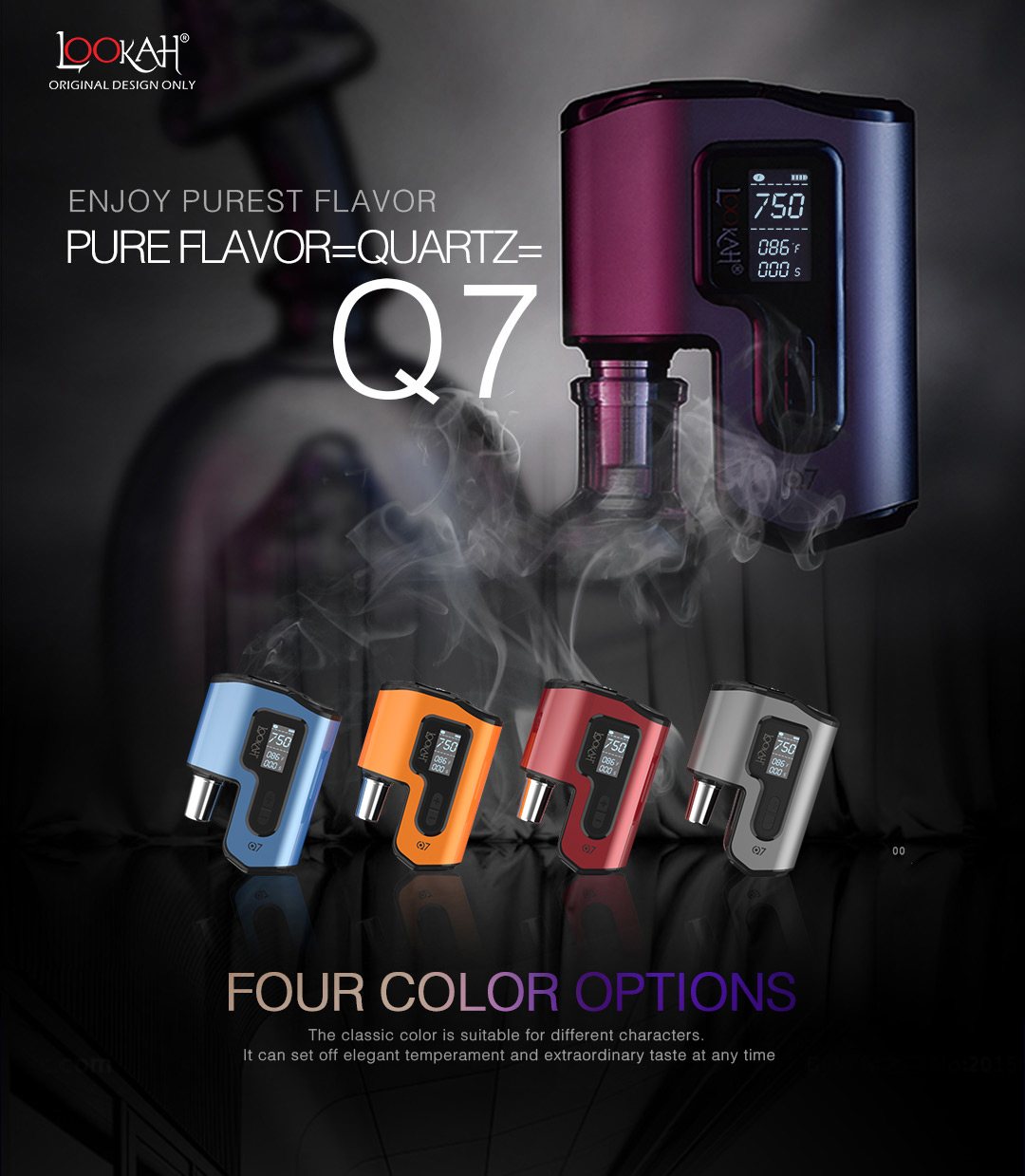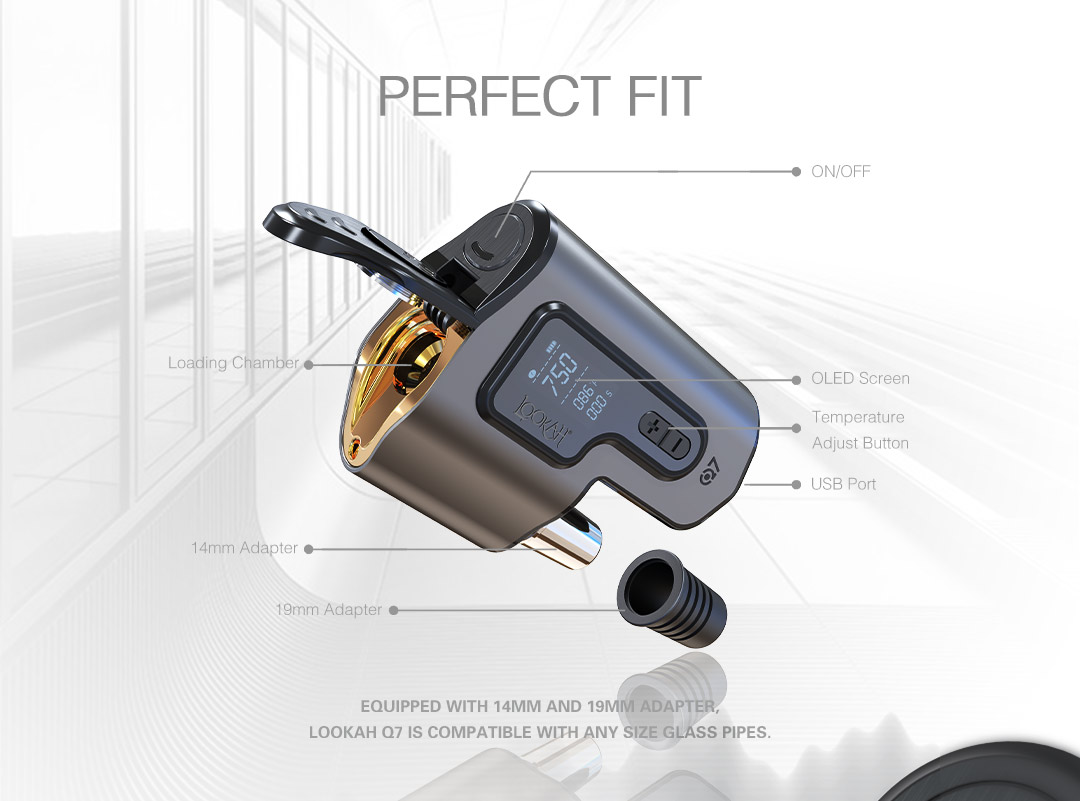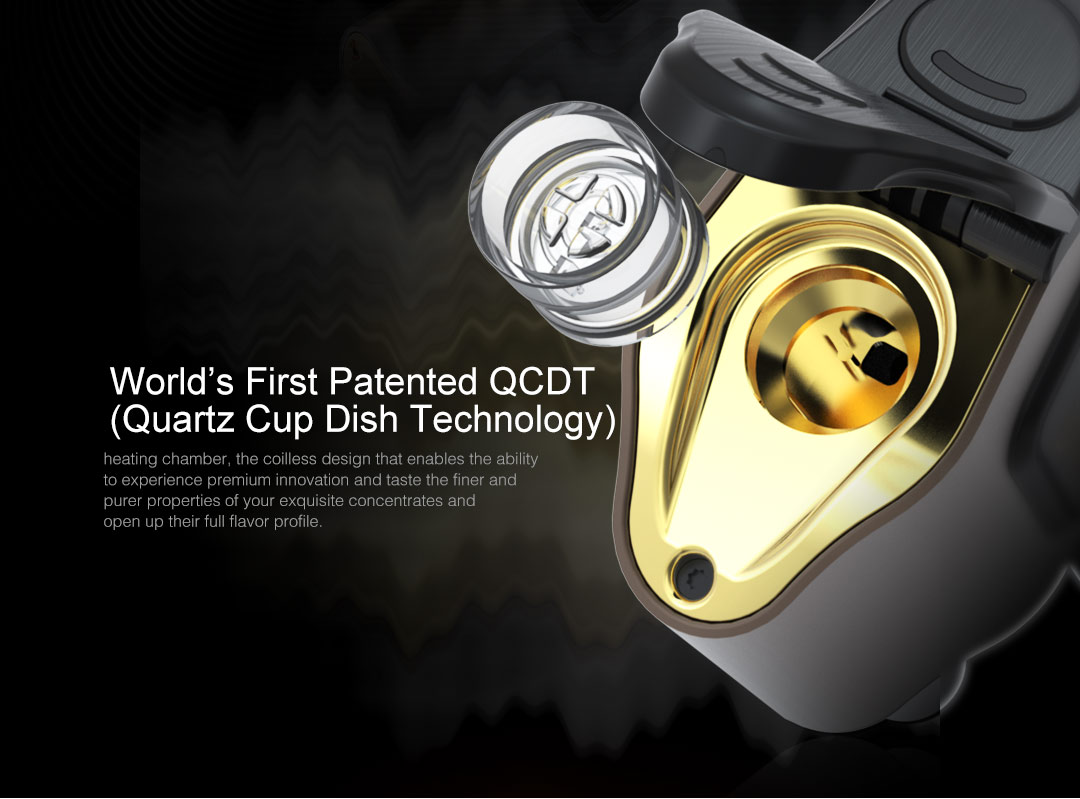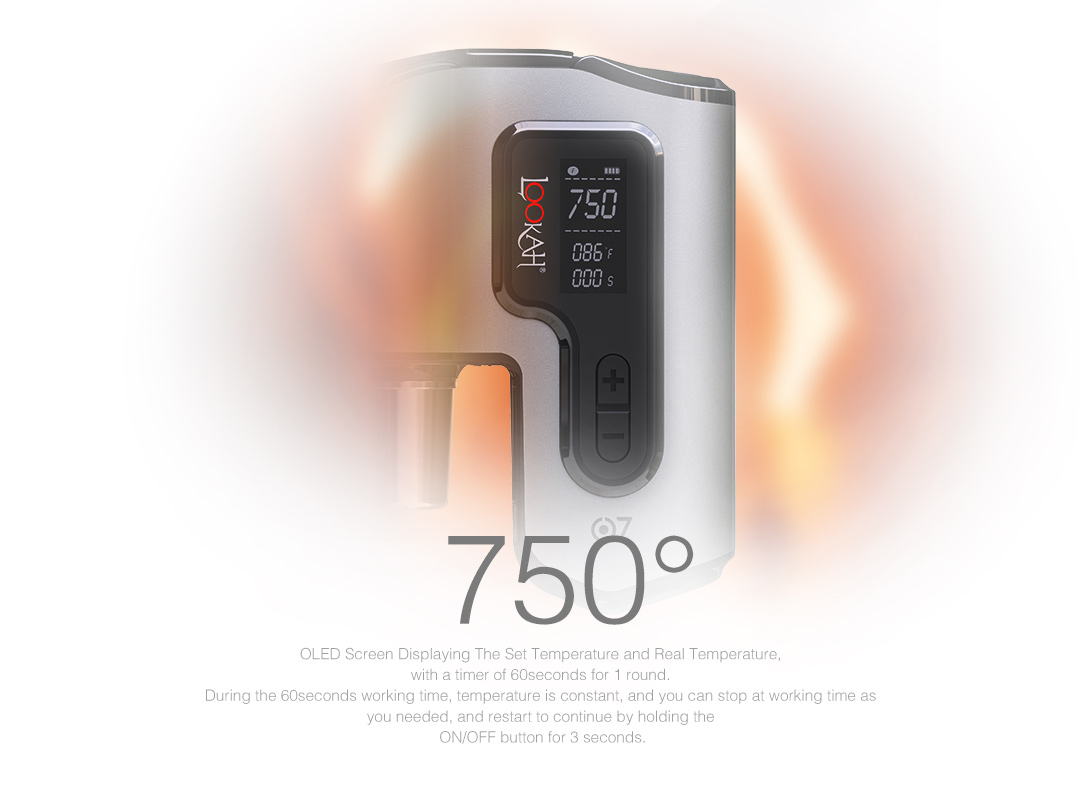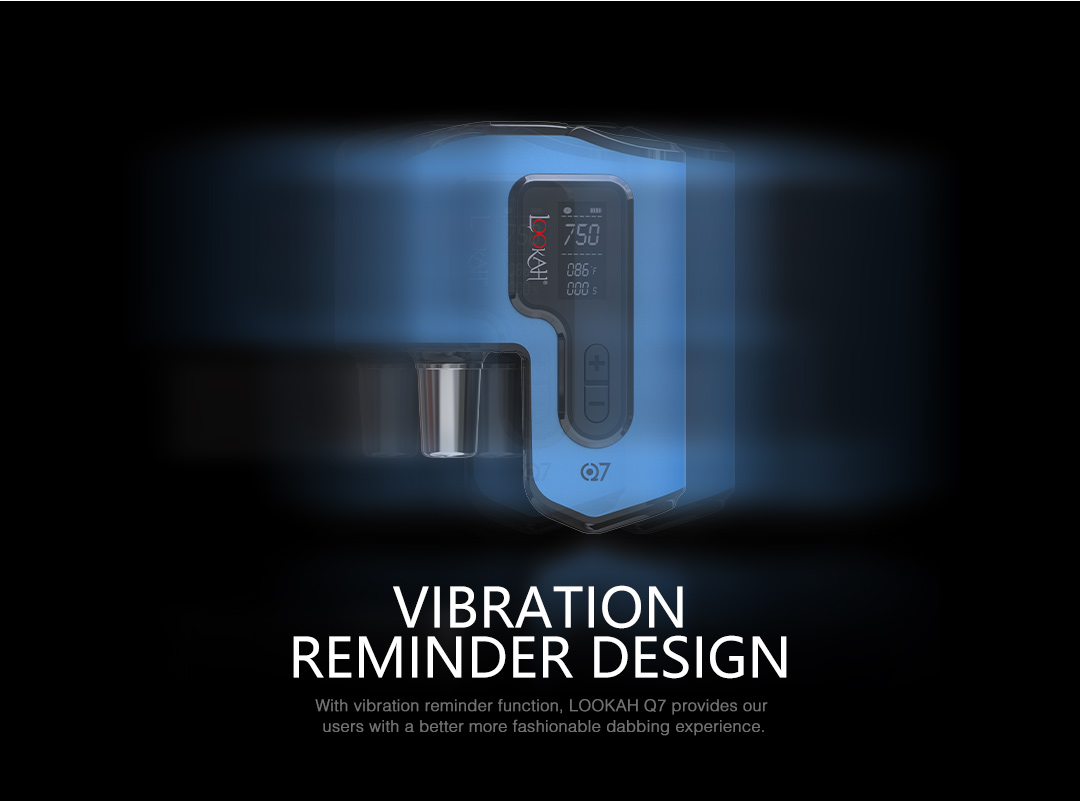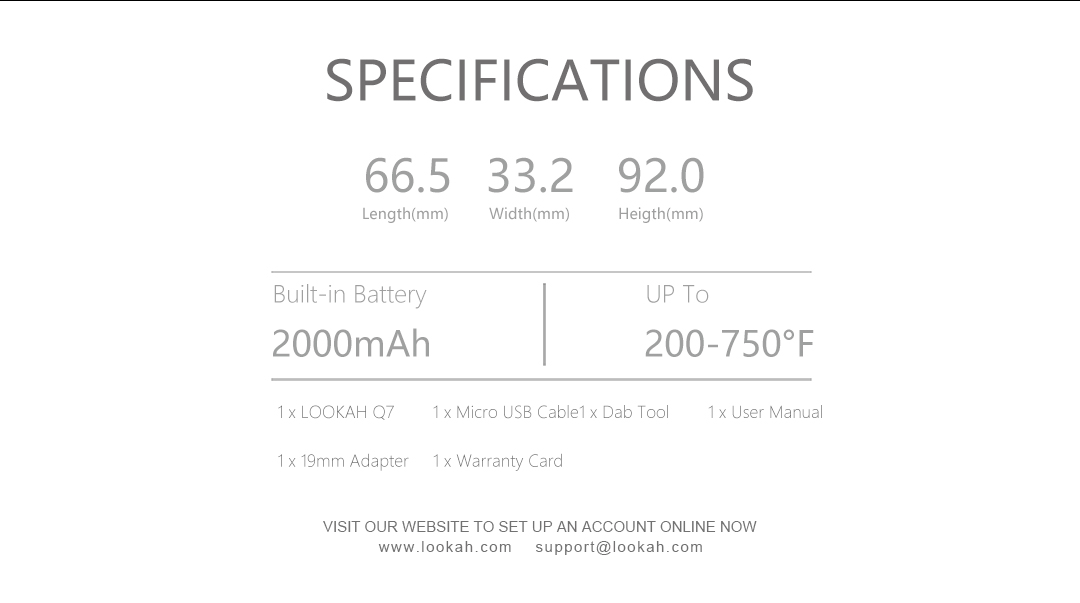 Reviews
Video gallery
Tags
Attachments