Please sign in so that we can notify you about a reply
Description
for Lookah Seahorse PRO
LOOKAH Seahorse PRO is the second generation of Seahorse dab pens. It looks like a mini electric nectar collector kit.

**To ensure the quartz tip lasts as long as possible, make sure you fully burn all the concentrates off the tip after each dab. If you leave concentrates on the tip or inside the airways it will harden and possibly ruin or wear out the coil prematurely. **

**Don't clean the quartz or ceramic tip with the cleaning brush or any liquids/solvents, as this can damage the tip.**

New Lookah Seahorse PRO Limited Editions
These limited-run dab pens are the same stunning Seahorse Pro electronic nectar collectors but with a unique pattern for those who want something that stands out from the crowd.

Feeling regal, purple was the color of choice for monarchs as the Tyrian purple dye was extremely expensive in antiquity and therefore reserved for the very rich.
Want to get your bling on, the gold versions offer an eye-catching splash of luxury and will certainly add some bling to any smoking accessory kit.
Can't decide what color Seahorse Pro to get? Why not opt for the Tie-dye limited edition, add a psychedelic splash of color to light up your dabbing experience.
For the special forces of dabbing get your hands on the Camo model. To get yours select gold, purple, tie-dye, or camo from the color menu, then add to your cart.
Compared with the first-generation Seahorse wax pen, the Seahorse PRO electronic nectar collector can be called a super-multiple vape pen. It is not only easy to clean, can fit most 510 cartridges, but also we supply accessories to fit all glass bongs and dab rigs.
The dab coil for the seahorse PRO is not a ceramic one, it is a quartz coil that provides the best smooth taste for better healthier dabbing. You can buy replaceable coils which are for sale separately on our site.
The electric honey straw device is powered by a 3.7-volt rechargeable battery(650mah).
The dab battery is a 510 thread battery with variable voltage, so you can change the voltage between 3.2V, 3.6V, 4.1V, and it operates at 1.2 Ω resistance. You can also switch between manual mode and automatic session mode.
The glass mouth-pipe means can see the wax vapor while you are dabbing, just like in a glass nectar collector. It looks are of a really cool high-end dab straw and the removable glass pieces that are the mouthpiece make it easy to clean which means you can maintain an awesome taste for every session.

When dabbing with the Seahorse Pro you just need to set your desired heat and then place a small amount of wax or concentrate on the tip. Don't push the tip onto a hard surface as the delicate quartz coil could easily be damaged, instead use a dabbing tool. The heat of the coil will vaporize your concentrate and this can be inhaled through the mouthpiece.
The Seahorse Pro uses a unique touch style dip coil with a food-grade Quartz tip. This allows you to dip it into concentrates and vape them directly from the container. For replacement Lookah seahorse pro tips you can check out the quartz tips (SKU: SCI-QZ) or the ceramic tips (SKU:SCII-CK) on the dab pen and wax pen subcategory page of our website.
The Seahorse Pro features two modes. A manual mode and an exclusive mode.
For the manual mode, press the button and dab at the chosen temperature.
The Exclusive mode for wax is activated by pressing the power button three (3) times in quick succession. The vaporizer begins with a 15-second pre-heat mode indicated by a flashing light. After it will hold the set temperature for 30 seconds, providing enough time for the perfect dab session.
You can use the seahorse pro with a glass water pipe for smooth cooler hits. Use the supplied pipe kit and silicone tube, by connecting the mouthpiece of the pipe to your water rig the dab pen doubles as an enail. Letting you dab with the pen and pass the vaporized concentrate through a water filtration pipe before inhaling. If you want to use the Seahorse Pro with oil carts then simply unscrew the quartz tip and screw on a compatible 510 cartridge. This can be smoked from either end of the Seahorse pro. With multiple ways to smoke, the Seahorse Pro terp pen offers a good improvement over the Seahorse taking its award-winning design and ease of use to the next level.
To ensure the quartz tip lasts as long as possible, make sure you fully burn all the concentrates off the tip after each dab. If you leave concentrates on the tip or inside the airways it will harden and possibly ruin or wear out the coil prematurely.

Kit comes with

1 Seahorse PRO
1 Tip/Coil Cover
1 Connect Hose
1 User Manual
1 Cleaning Brush
1 14/18mm Adapter
1 USB Cable

Specifications/Features
1) Battery: 650mah
2) Fast heating up
3) Easy to Clean
4) Portable and compatible with Bong
5) 1 Device, Multi-use.
6) Compatible with many 510 cartridges
This item is intended for users 21 years of age or older, You must be 21 or older to purchase this device.
Please do not mix different batteries with this device. Doing so can cause injury or damage and we will not be held liable.
Images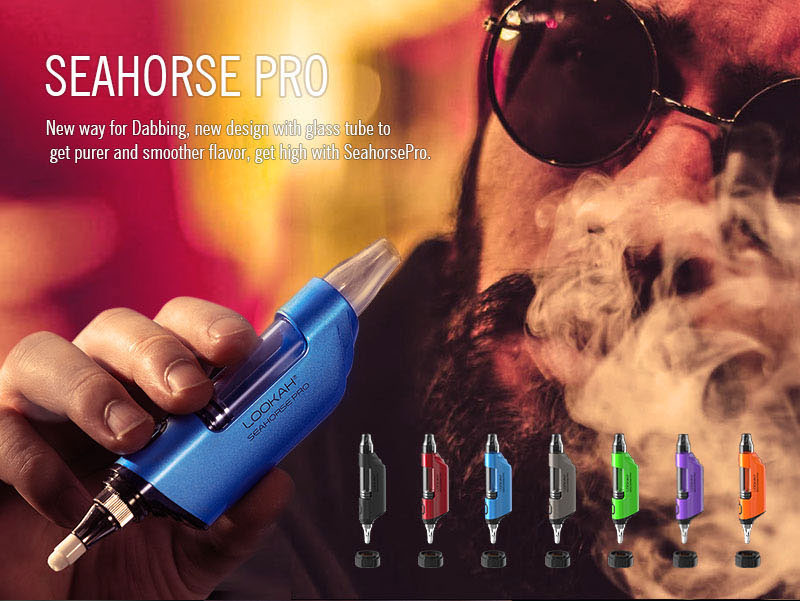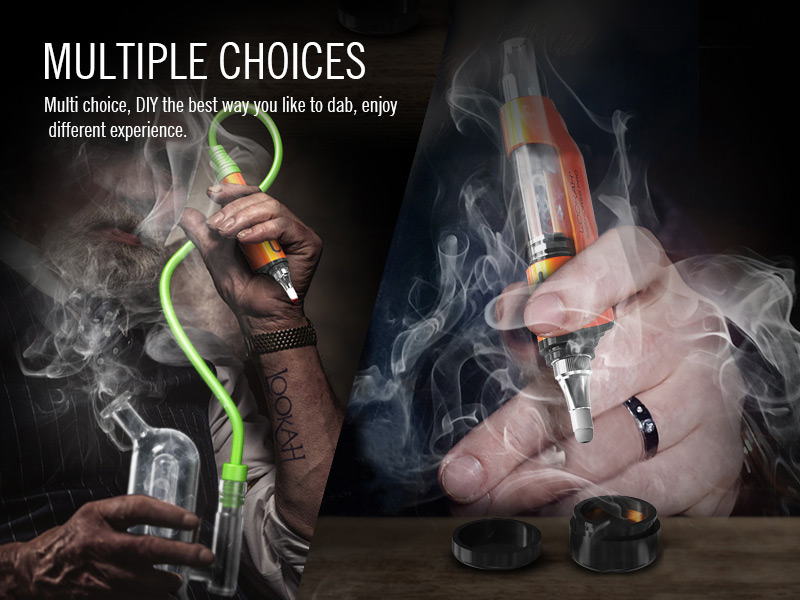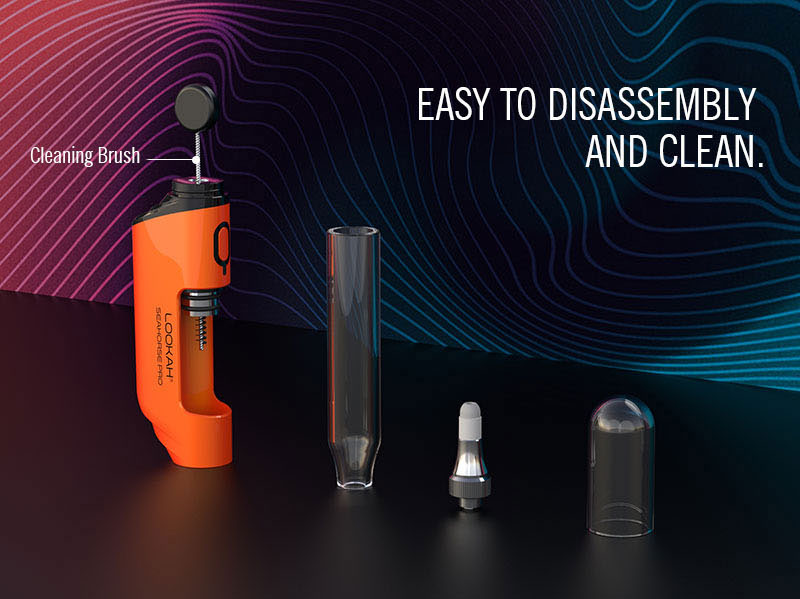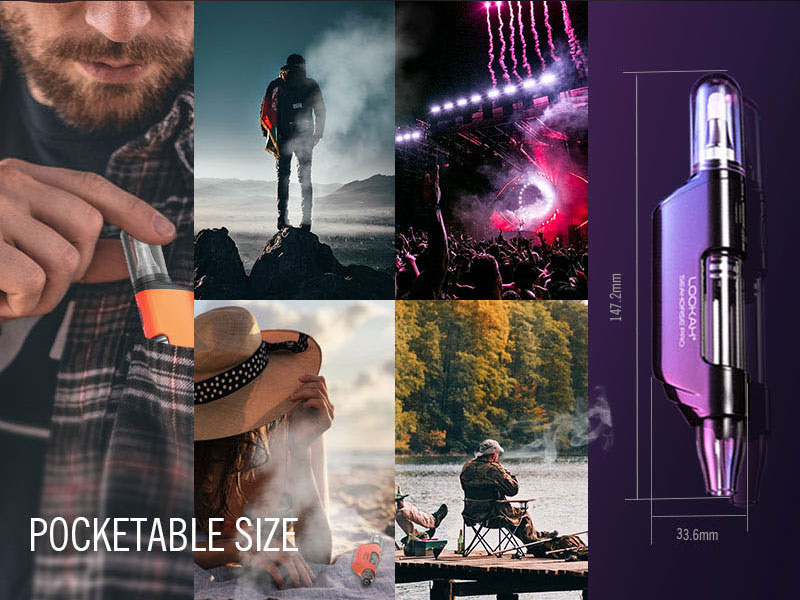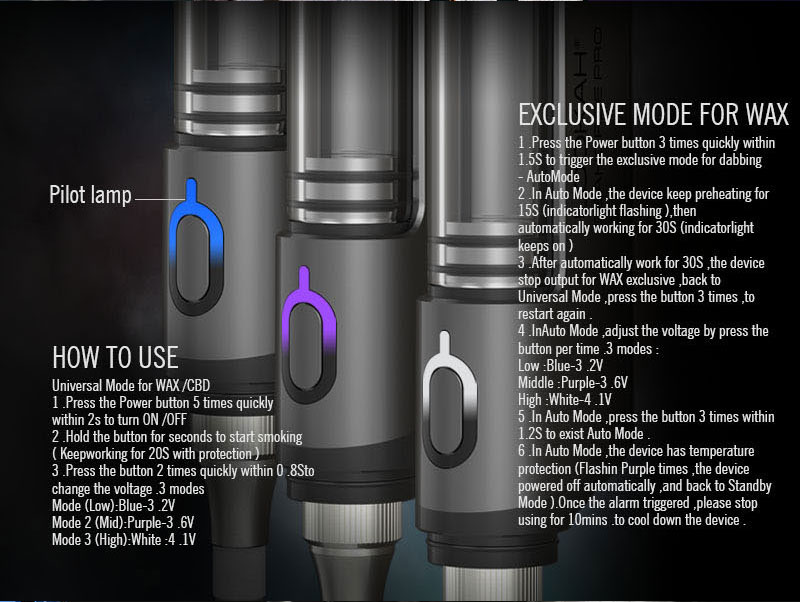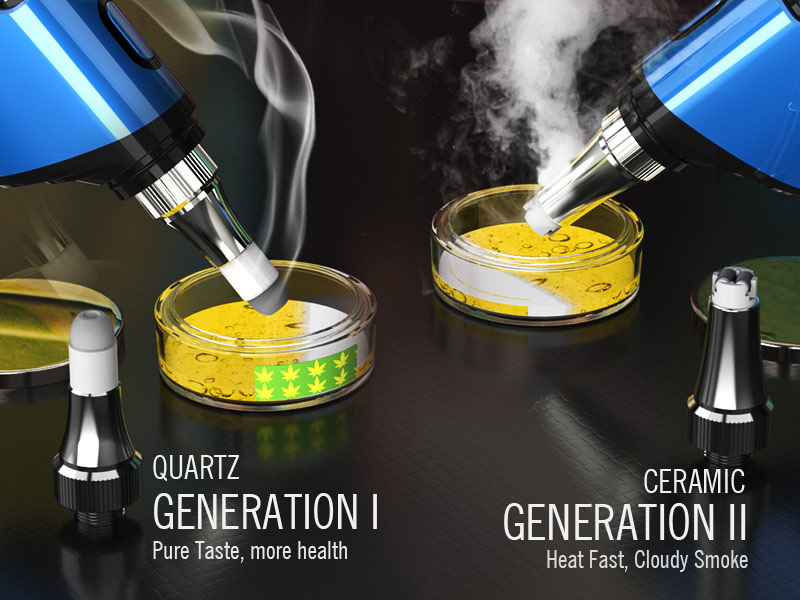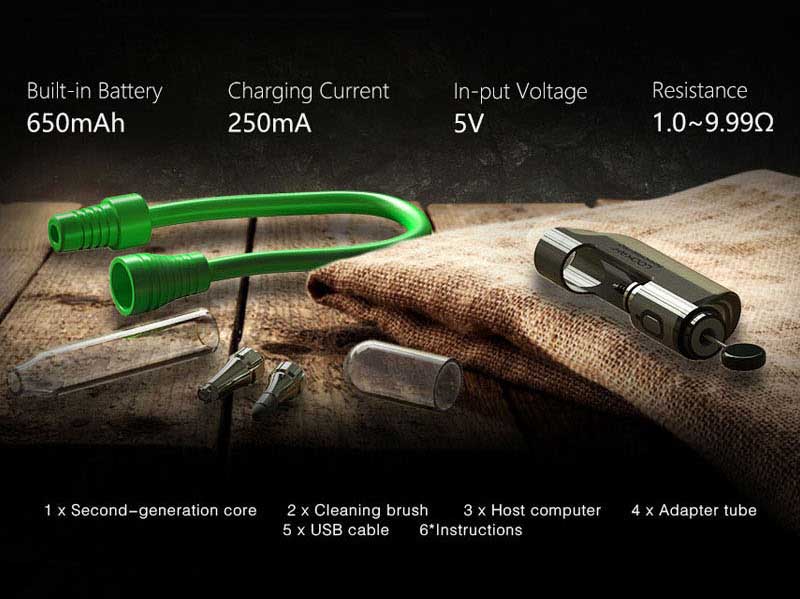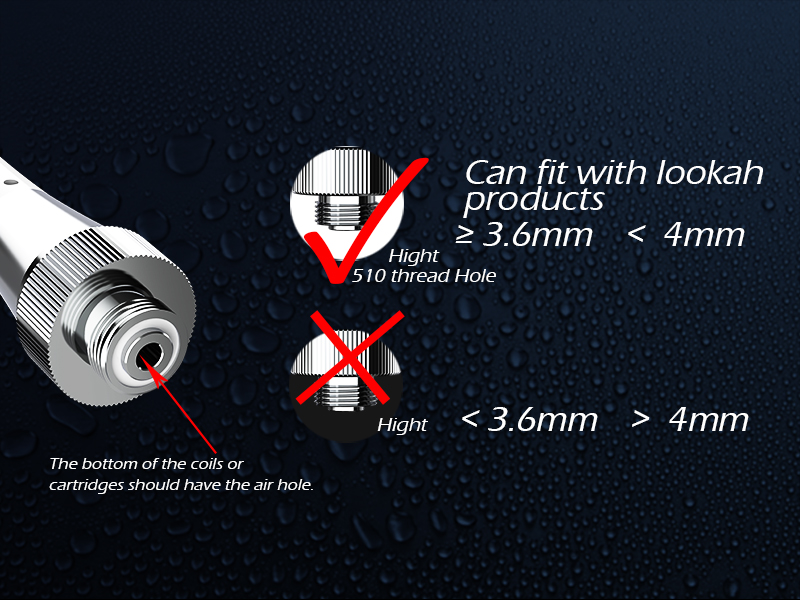 Reviews
Video gallery
Tags
Attachments