Please sign in so that we can notify you about a reply
Description
for Turtle 510 Thread Vape Battery
The Lookah Turtle vape is an excellent 510 vape battery that is suitable for taking those wider 2ml carts, as well as most 1ml carts.
The battery's design is unique in how the shell around it covers and protects the cartridge. This Turtle shell is held in place magnetically, giving another layer of protection to those precious carts. It is also the inspiration behind its name.
While it is called the Turtle, there is nothing slow about its performance. A sizable 400mAh delivers plenty of oomph for 0.8 to 5 Ohm carts. The three preset voltages offer 3.2V, 3.6V, or 3.9V of power. A different light on the LEDs, Blue, Purple, or White, represents each voltage.
The vape can be button or inhalation-activated, and at just 41x24x63mm in size, it folds comfortably into your palm for discreet vaping.
How to Use the Turtle Vape Battery
This unique vape battery is straightforward to use.
To install the vape cart, remove the magnetic shell and screw in your 510-compatible cartridge.
Slip the shell over the cartridge, and the magnet will snap it into place.
To turn on the device, press the power button Five (5) times within 2 seconds. The LED indicator lights will flash three (3) times.
To change the voltage, press the power button two (2) times within 0.8 seconds.
Mode 1 - Blue - 3.2V
Mode 2 - Purple - 3.6V
Mode 3 - White - 3.9V
There are three vaping options
Auto Heat/Session Mode
Press the power button three (3) times within 2 seconds.
The indicator light will flash pink.
The vape battery will auto-heat for 10 seconds.
Inhale Activation Mode
The vape will automatically activate and heat the cart as you inhale from the vape cartridge. Maximum 10 seconds.
Button Activated
Press and hold the button for up to 10 seconds as you inhale from the vape cart.
After 10 seconds, the device will stop heating and return to standby mode.
When you have finished vaping, you can press the power button five (5) times within 2 seconds to turn off the device.
Images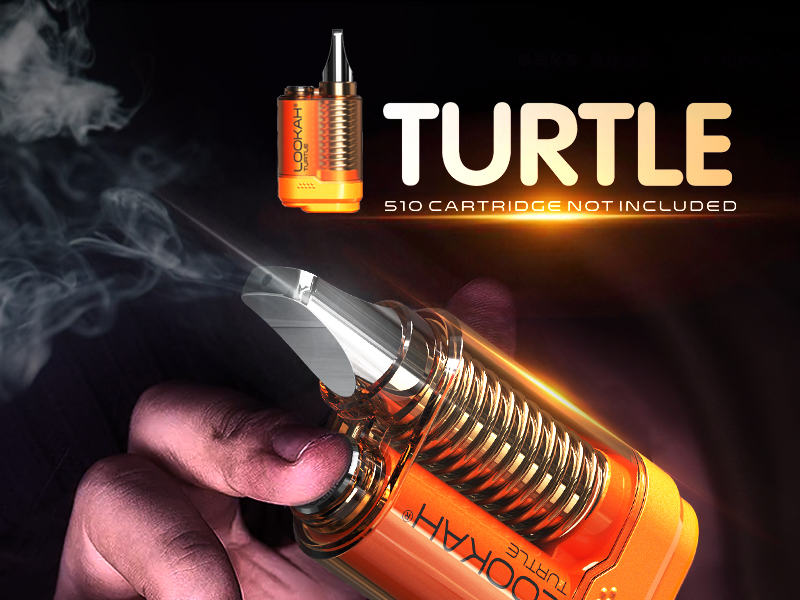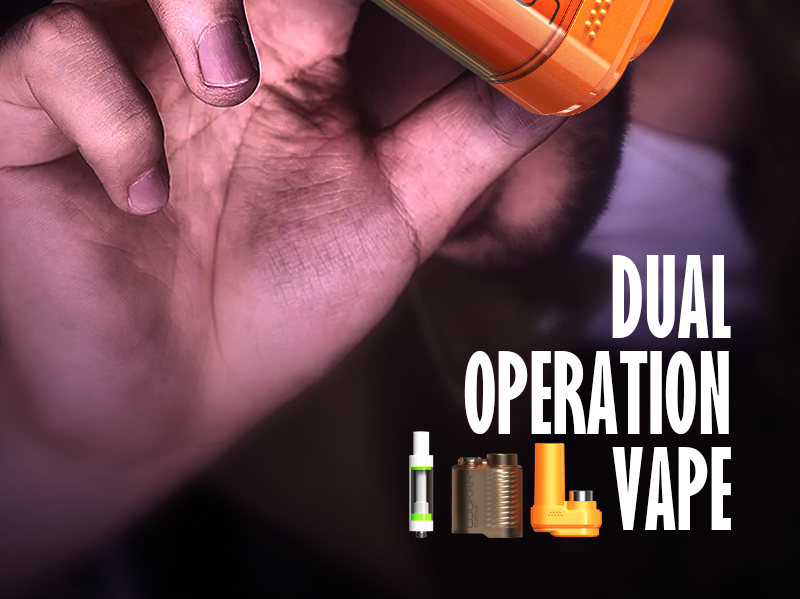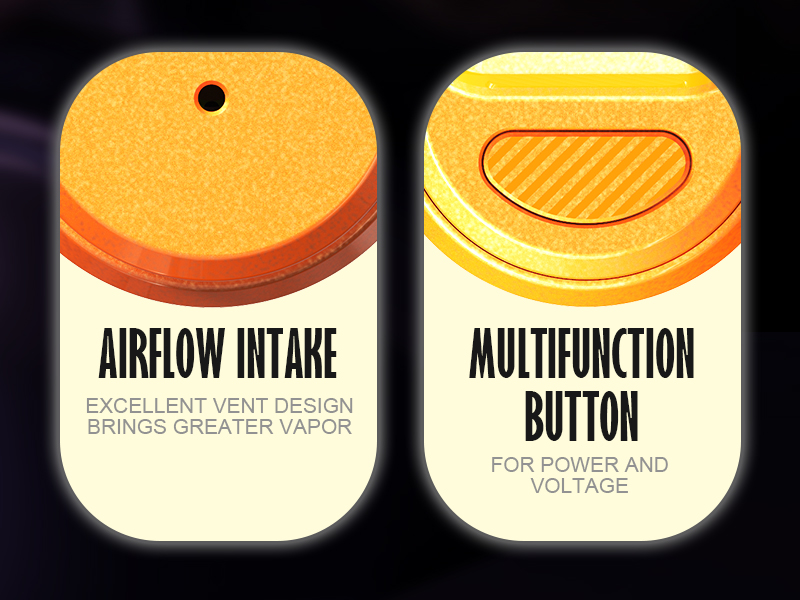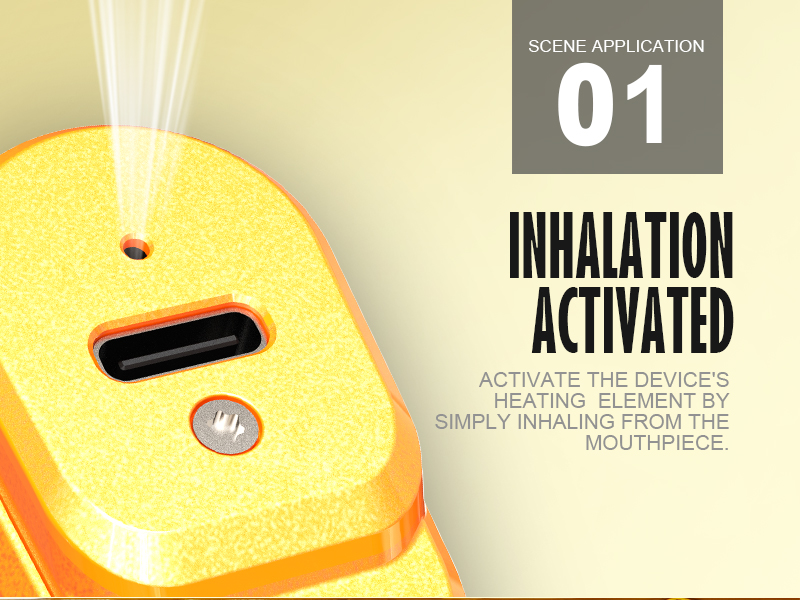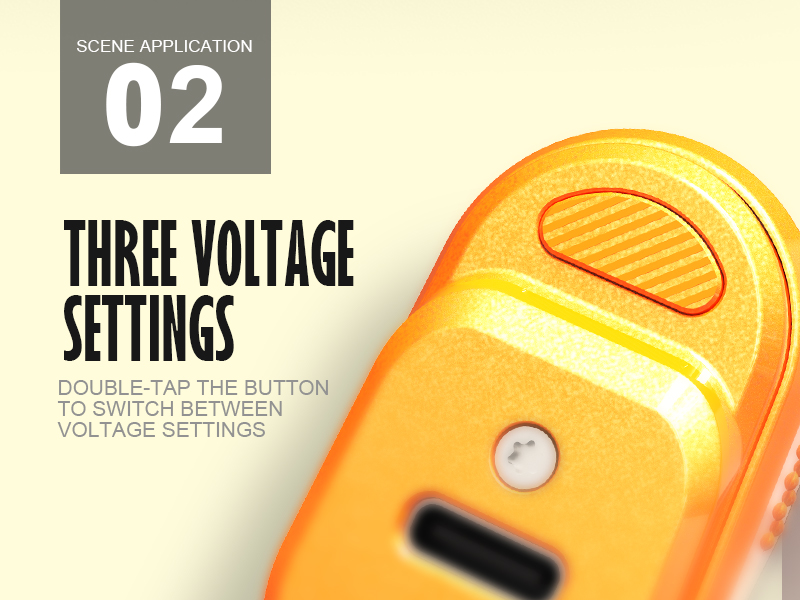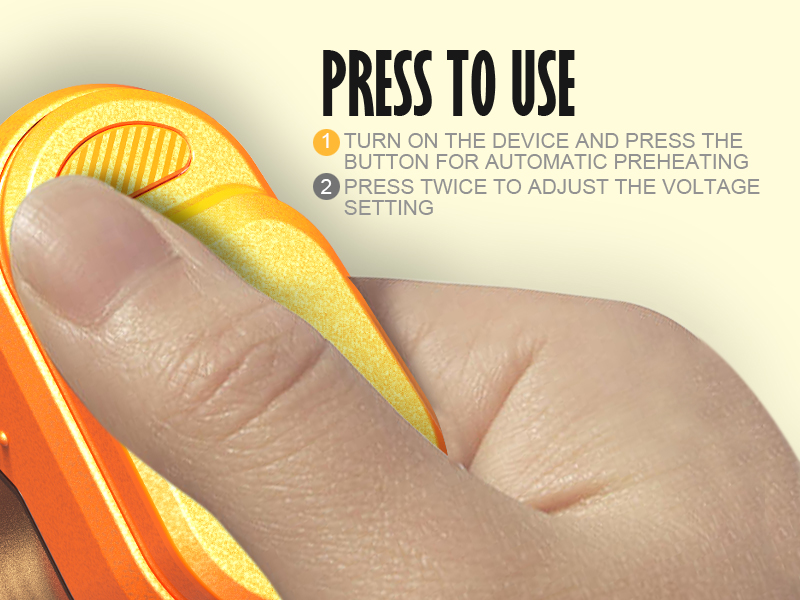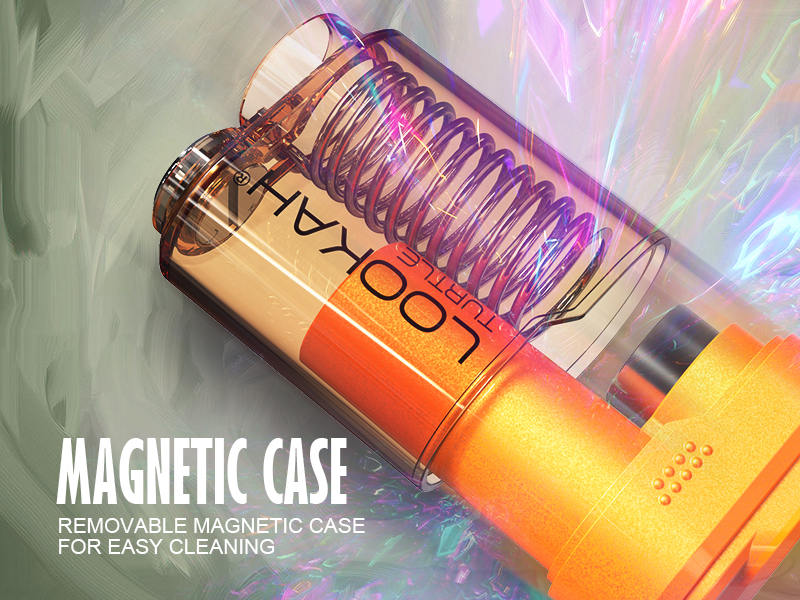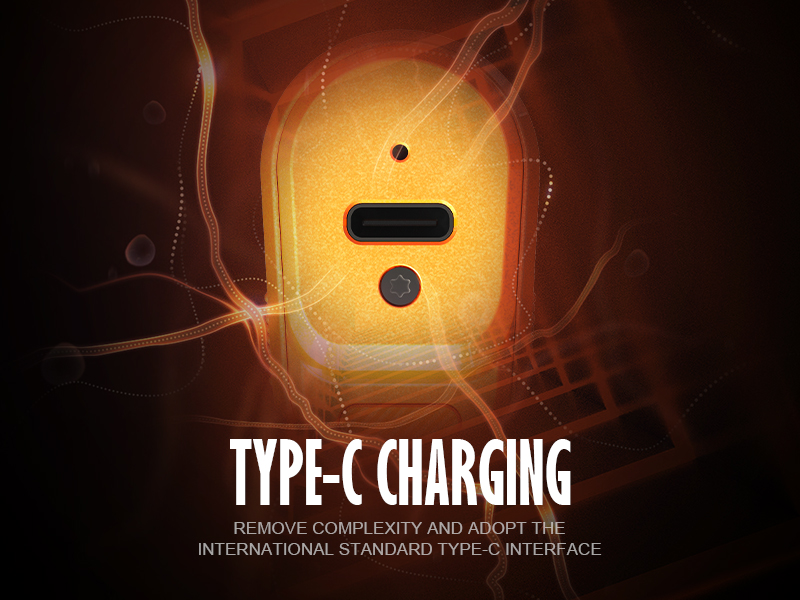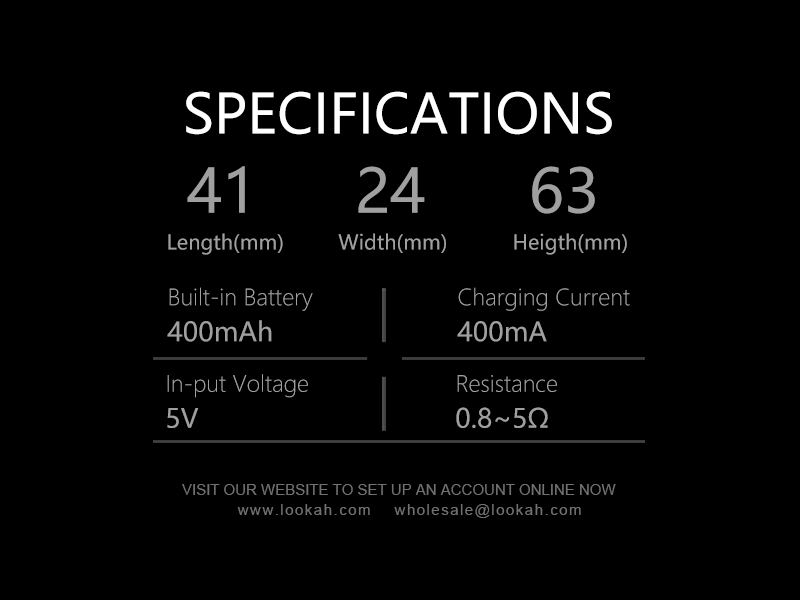 Video gallery
Tags
Attachments