510 Dab Pen Battery & 510 Thread Battery
What is a 510 Vape Battery?
A 510 pen battery is a power unit that is compatible with 510-thread vape cartridges such as CBD oil cartridges and nicotine carts.
Many of these wax pen batteries, like the Lookah Snail, are palm-size and can be used with single-use or refillable wax and oil concentrate cartridges.
They often have preset and adjustable temperature or variable voltage settings and vary in price.
Cheap pen batteries for 510 carts start from under $15, while a more premium 510 battery could cost $50 or more.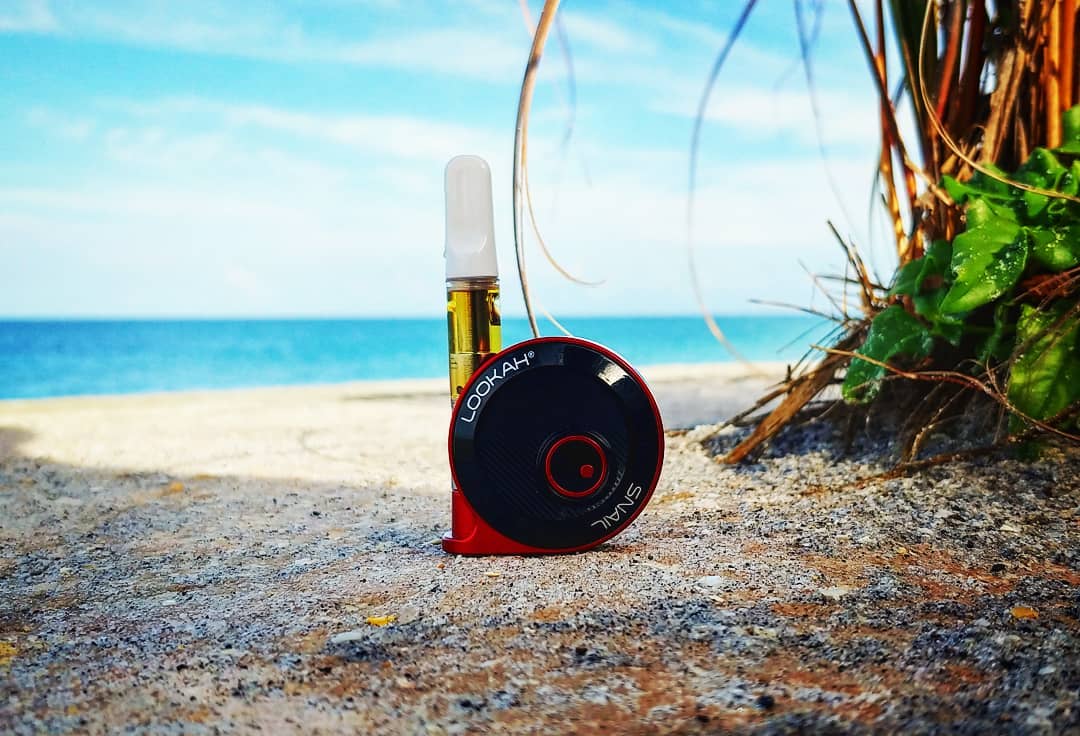 What to Look for from a Vape Battery?
Not all 510-thread vapes are the same. They change in quality and features from manufacturer to manufacturer. When buying your first 510 thread vape battery, there are a few things to consider to find the best product for your needs:
Voltage Different vape cartridges require different power supplies. It's advisable to make sure your battery supports the power levels needed for the cartridges you want to use it with. Ceramic atomizers, frequent in newer cartridges, require a higher voltage that not all batteries will support. Also, take care not to use too much power. If using a higher voltage setting than the cartridge is rated for, you may get a burnt taste or burn out the cartridge. You should check the Ohms resistance of the battery as some will support sub-ohm carts while others won't.
Button Activated v Auto Draw Button-activated batteries allow the coils to be "pre-heated." In contrast, an auto draw doesn't allow for this but is simpler to use and automatically fires during inhalation.
Capacity or mAh Battery Life or capacity is measured in milliamp-hours (mAh). If you're at home, then charging regularly isn't an issue, whereas if you want something to travel with, you may look for a larger battery capacity to last you all week.
Looks (Style) - Lookah has some of the best small vape batteries around. They come in a range of colors to match your gear or your outfit. With our ever-growing range, we have you covered for cheap vape batteries that look cool and last.
Charging Capabilities
Some vape batteries are disposable and can't be charged; others, like the Snail, use a mini USB charging port. The Lookah Firebee and Load vape pens can be charged with type C USB cables. This offers an easier connection as the USB type C ports are not omnidirectional like standard USB ports, so the charging leads are much easier to connect.
Vape Cart Options
Not every vape cart will be compatible with every 510-thread battery. This is because manufacturers have slight differences in the length of the 510 thread pins that can prevent them from connecting correctly. The Lookahb 510 dab carts will work with the Lookah Load, Firebee, and Snail devices. If using profiled 510 carts, ensure the length of the threaded pin is between 3.6 and 4mm long.
Why Pen Battery Life Matters,
The portability of your wax pen depends on its size and life. If you're buying for extended use on the go, a larger capacity is critical; it will last longer and won't require charging as frequently.
However, smaller batteries like the Snail and Lookah Load are perfect for daily use to recharge at the end of the day. They will fit in a small purse or pocket without any issue, so that you can take them just about anywhere. 510 Vapes like the Lookah Firebee are great for slipping into your jacket pocket. The larger batteries can last days without needing to be recharged but will take up more space and won't be as discreet.
How Do 510 Thread Batteries Work?
510-Thread batteries work by either pressing a button or by your draw. Both offer advantages and disadvantages.
Draw Activation is when the 510-thread battery senses the user inhaling and begins heating the oil. These devices are straightforward to use but are not compatible with all cartridges.
Button Activation is when tactile buttons are pressed to begin heating your cartridge. Usually, devices with buttons also have some voltage control. The Lookah 510 pen batteries fall under this category.

510 Thread Battery Issues
If your 510-thread battery stops working, please check that it is fully charged. If a cartridge isn't recognized or working on the vape pen, check it is compatible. Not all devices use the same standard 510 threads on their oil cartridges and batteries.

Remove the cartridge and clean around the thread and contacts on the cartridge and the vape pen. Sometimes wax residue can prevent the vape and catridge from making a good connection and cause the vape pen to malfunction.

How to Clean My 510 Battery
To keep your 510-thread vape battery clean, you will want to clean it around once a week. If you use the device multiple times daily, you may need to clean it more frequently. To clean the vape remove the cartridge and use a q-tip dipped into some isopropyl alcohol to wipe around the thread on the cartridge and on the vape pen. This prevents wax and dirt particles from getting caught and disrupting the connection.


Lookah 510 Thread Batteries
Lookah has some different vape pen batteries to choose from. The Snail was our original vape battery and has since been updated to the snail 2.0 which offers a better placed indicator light and changes the charging port to USB C. This cute little vape with its 350mAh capacity sits easily in the palm of your hand with its snail-inspired shape it is compact and discreet.
The Lookah LOAD is a cuboid-shaped vape pen about the size of a thumb. It has intuitive functionality and a segmented display screen showing voltage settings and battery charge. This cute little vape even has a lanyard loop so you can clip it to your keys or carry it around your neck where it will be ready to serve up lush vape clouds all day long with the 500mAh capacity.
The Lookah Firebee is a pen-shaped vape battery. It packs a whopping 650mAh capacity while remaining slim and stylish. Compatible with most 510 carts this vape pen has the same intuitive function and digital display as the Lookah load. There are even some special dab tips in development that will allow you to dab wax directly on the device without needing a typical 510 disposable or refillable cartridge.
The new vape battery new on the Lookah block is the Bear. This cute vape has a fun persona and great vaping experience thanks to the silicon sleeve shaped like a cuddly teddy. It has an LED in the face that lights up as you use it and four battery indicators on the back of its head. The vape comes in a wide range of colors, and with his pierced ear, you can clip this cute vape to a lanyard to prevent losing him.