Please sign in so that we can notify you about a reply
Description
for Mini Shisha Hookah — 806
This mini water pipe is like a portable shisha hookah pipe for your tobacco products.
It can be used to filter tar, ash, carbon monoxide, and other harmful substances from tobacco and works by filtering the smoke through water.
It has a decorative Zinc alloy top and base with a plexiglass chamber for holding the water.
Choose between the included bowl to smoke your tobacco, or swap this out for a cigarette holder. The mouthpiece ned can also be pulled out and swapped for a braided hose.
Available in gold or black colors, this kit is a great way to smoke tobacco or other herbs in a cleaner way.
How to Use
Remove the top from the device and fill the chamber between 1/3 and 1/2 way with water.
Select the cigarette holder or tobacco bowl and push it onto the top above the downstem, then choose between mouthpiece or hose and push this into the top of the device.
Return the top into place and then light the cigarette or tobacco and enjoy by inhaling through the mouthpiece end.
Specification:
Color: Gold/Black
Material: Zinc Alloy / Plexiglass
Size: 60*155mm
Weight: 120g
Function: filter tobacco tar, reduce the harm of tar and nicotine on the human body
Packing includes:
Packing includes:
1 x Plexiglass and zinc base
1 x Tobacco bowl
1 x Cigarette holder
1 x Mouthpiece
1 x Braided hose
1 x Spare parts
Images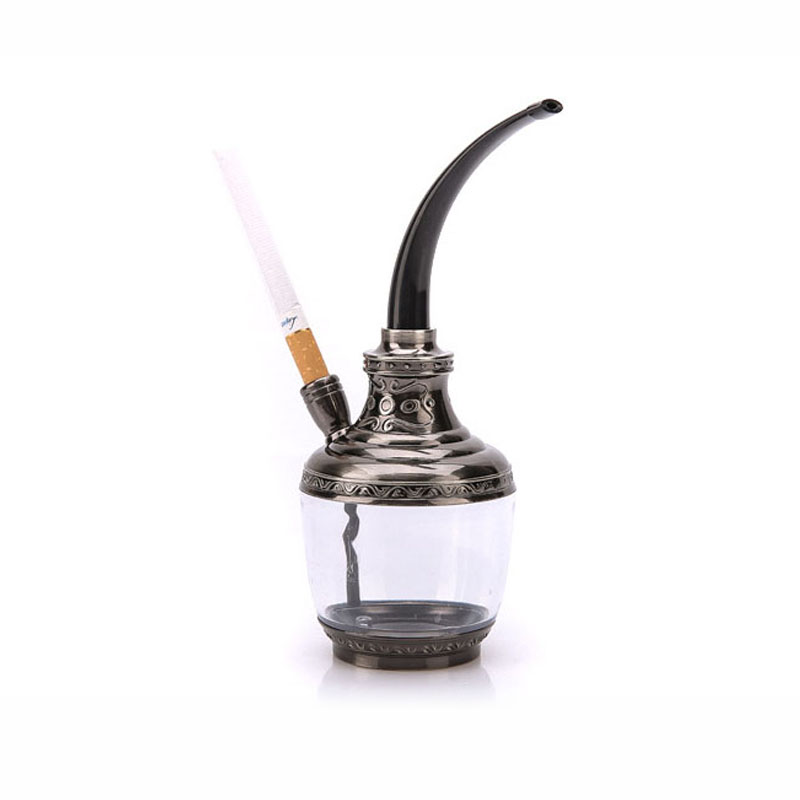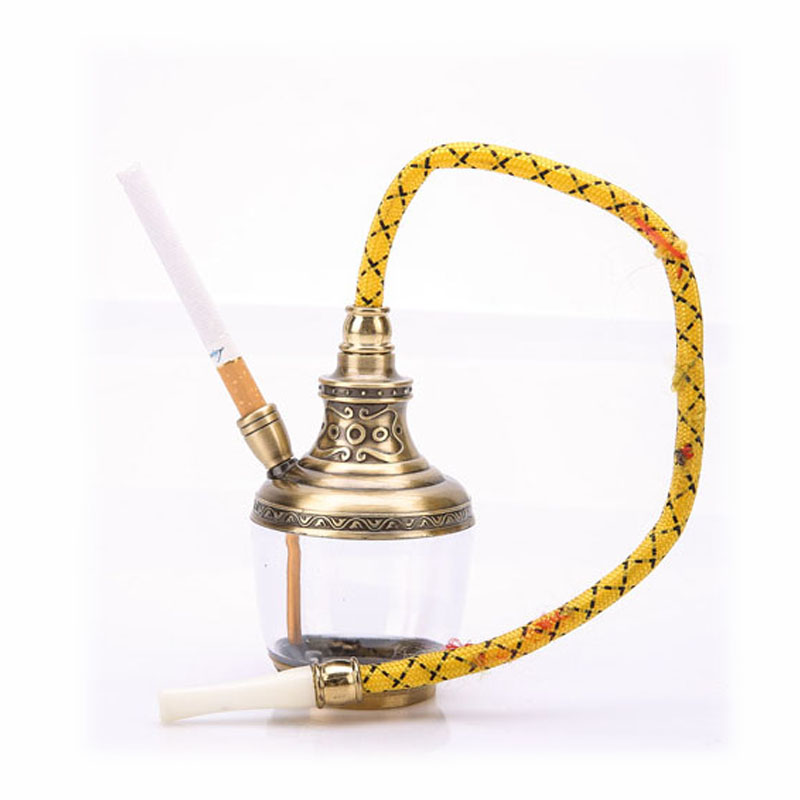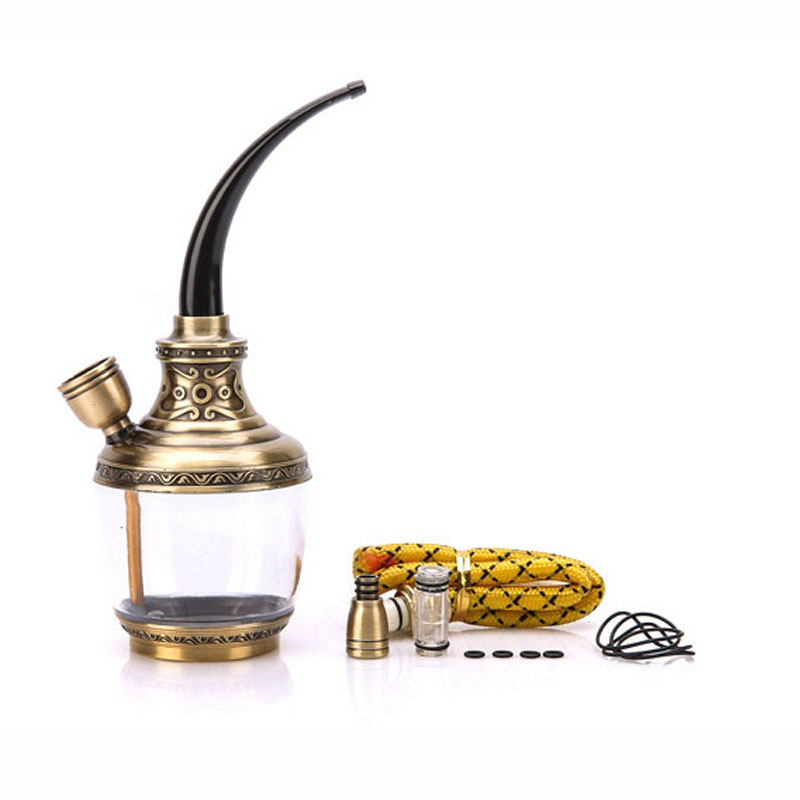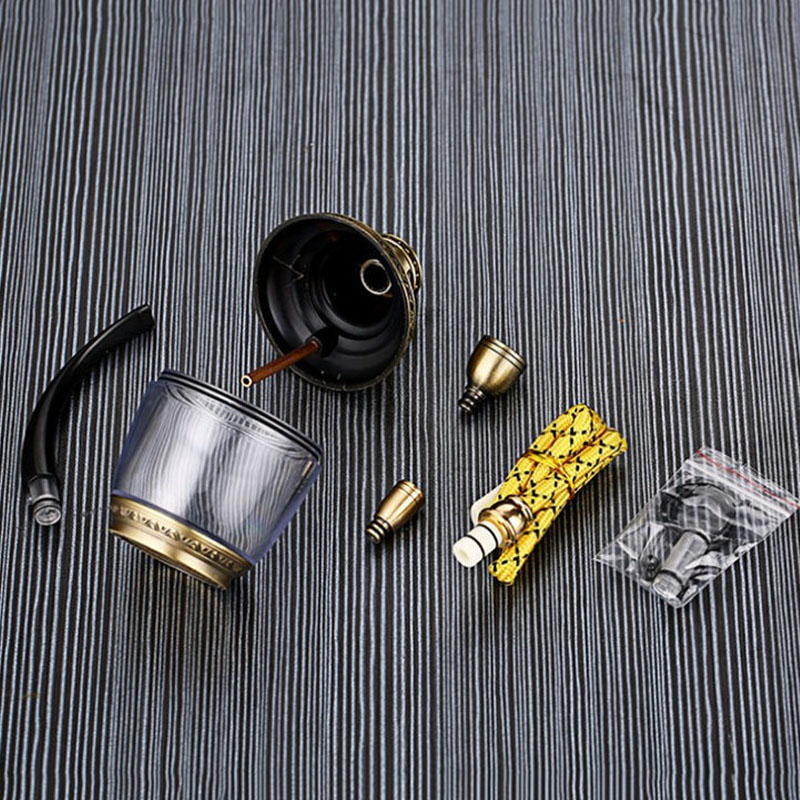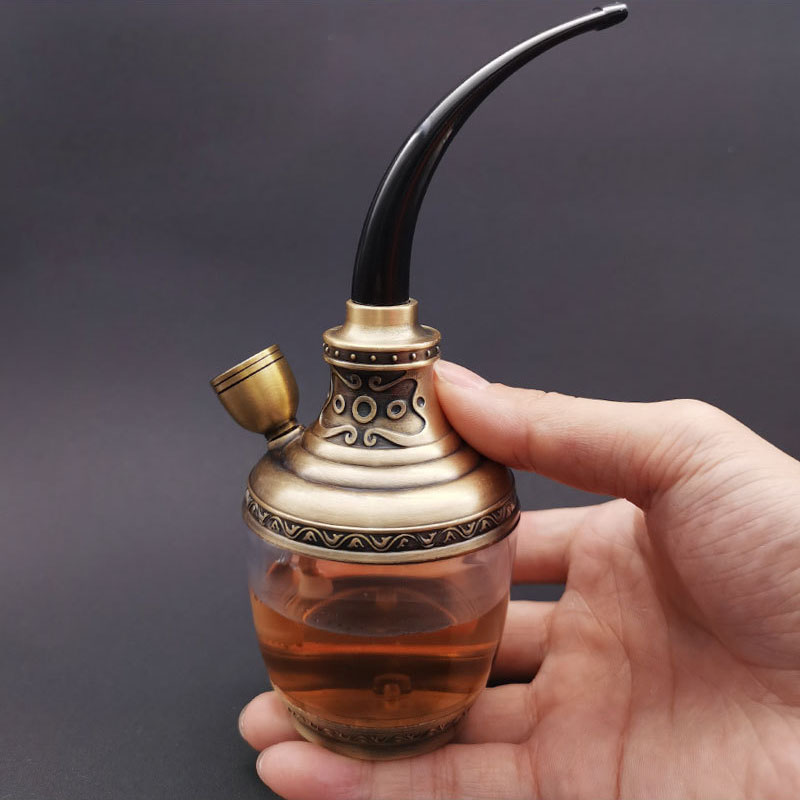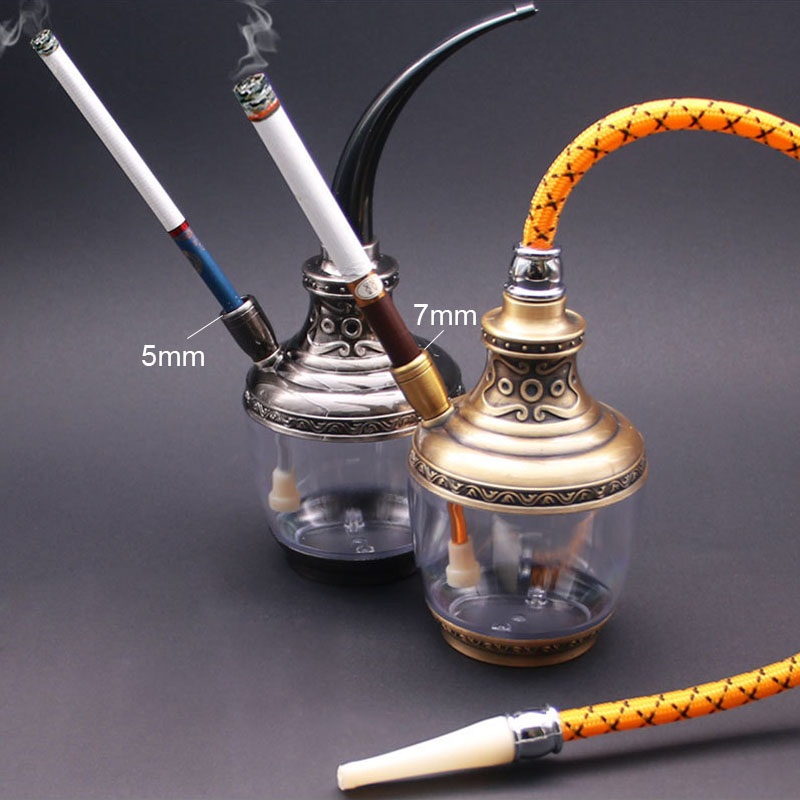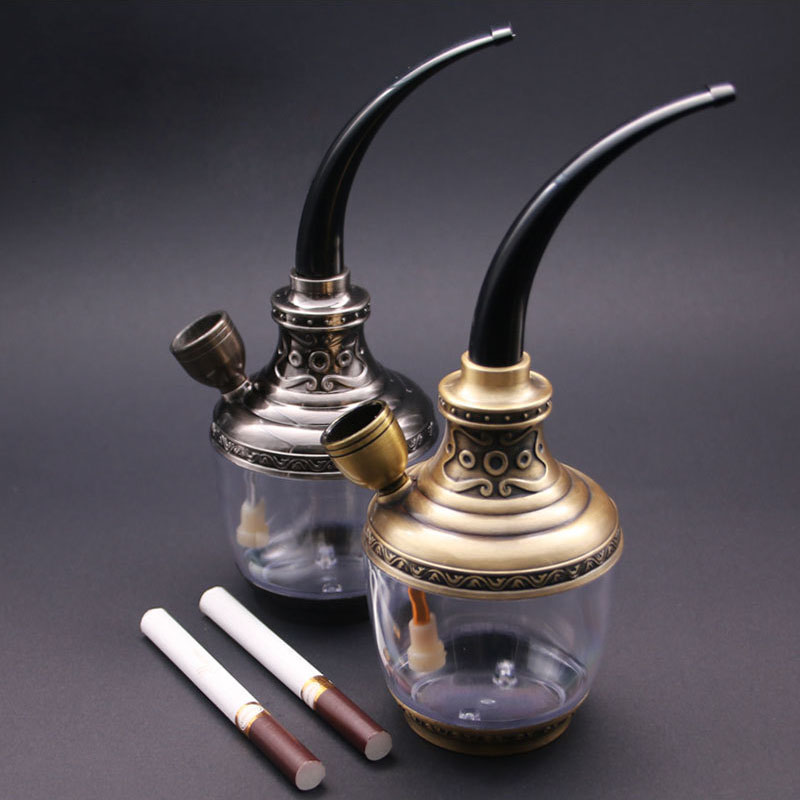 Tags