Flashing blue light.
If the indicator light flashes blue when pressing the power button this indicates an overload problem.
1. Unscrew (anticlockwise) and take off the coil, use a Q-tip and some alcohol cleaner to clean any dirt or residue on the 510 thread end of the coil and the 510 thread hole of the seahorse pro.
2. If this screw is not securely in place, the vape will register a circuit error when the power button is pressed. Please ensure this screw is tight, and secure after cleaning.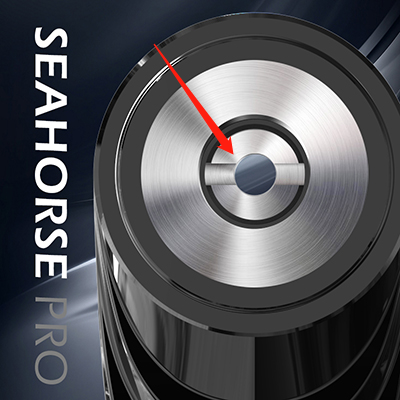 3. Replace the coil by screwing it (clockwise) into the threaded hole.
4. Turn on the device and test if it now works.
Close