11" TATAOO Glass - Under The Sea Recycler
Please sign in so that we can notify you about a reply
Description
for 11" TATAOO Glass - Under The Sea Recycler
This underwater TATAOO glass theme recycling device is a real work of art. Made of the highest quality glass with various bright and vivid colors.This recycler features a beehive perc that contains over a dozen small holes for just the right amount of diffusion while also maintaining the flavor of your smoke or vapor. After your smoke is filtered, the water and smoke are forced through the recycler arms for addition smoke cooling. This continuous recycler motion allows for the best possible flavor and cooling of both smoke and vapor.On the outside of this piece is a beautifully detailed glass fish pendant that brings this whole piece together. On the front of the piece is an implosion marble for an added level of design that makes this piece truly stand out from the crowd. This piece not only looks great but it functions flawlessly thanks to its incredible design and craftsmanship.

11" TATAOO RECYCLE BENT NECK OIL RIG GLASS WATER PIPE

Water Pipes is a filtration device generally used for tobacco only.
Recycle function: Recycle smoke to other chambers through the original chamber and bring back to filtering smoke again.
Oil Dome Water Pipe : Knows as "Dab Rig" or "Concentrate Pipes" Use for smoke Herbal Wax and Oil.
Images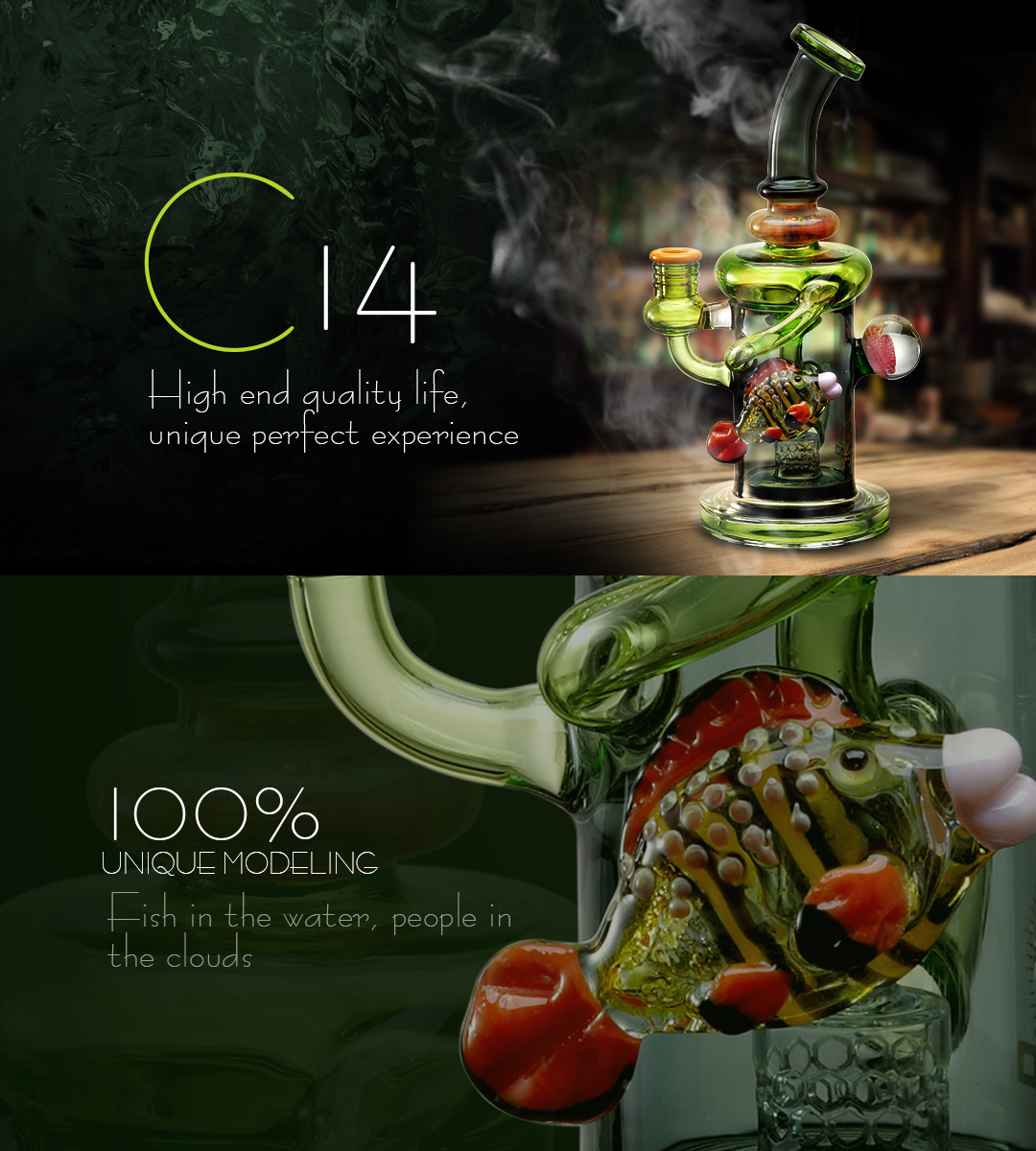 Features
Material:
HIGH QUALITY BOROSILICATE GLASS
Bowl Size:
14MM MALE BANGER
Reviews
Tags