Geometric Frosted Glass Dab Rig
Please sign in so that we can notify you about a reply
Description
for Frosted Glass Dab Rig
This small dab rig from the BIGmom line has a classic daily dabber shape and 11 slit showerhead perc. The frosted glass chamber has intricate geometric and cloud patterns achieved through sandblasting.
At only 9 inches, this small dab rig is well proportioned it's central chamber is just the right size, making it easy to hold, while a bent neck gives a more leisurely vaping position. This wax rig has a broad and weighty base giving it good stability. Colord accents match the base, mouth pice and top of the downsteam giving is an elecgent and stylish finish as they contrast nicely with the rigs body.

Coming with a quartz banger, this is an affordable and attractive daily dabber for both new and experienced cannabis concentrate lovers.
Geometric Frosted Glass Dab Rig
Elaborate engraved design w/ metallic finish
Color Vary
Images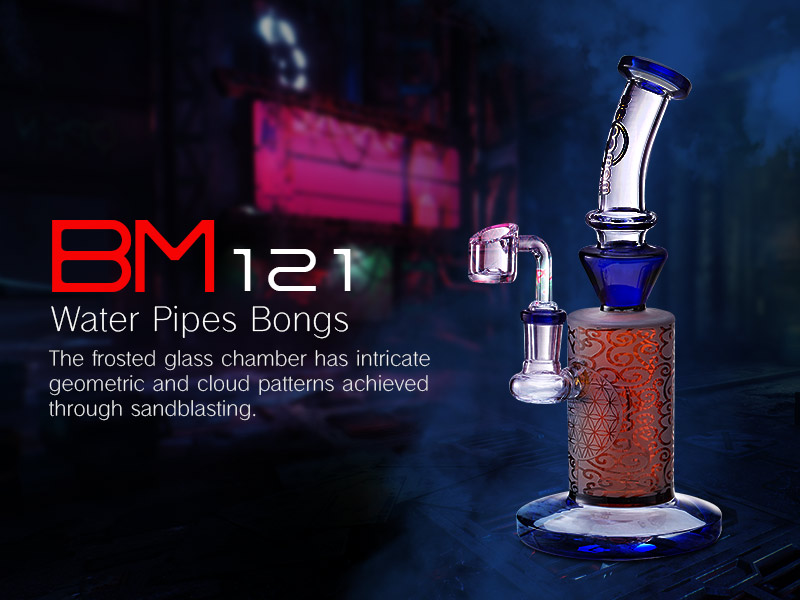 Features
Material:
HIGH QUALITY BOROSILICATE GLASS
Bowl Size:
14MM MALE BANGER
Reviews
Tags