Please sign in so that we can notify you about a reply
Description
for Big Mom Frosted Glass Small Bong
This small bong /dab rig from BigMom is just 8.5 inches high. It has been sandblasted to leave a detailed emperor scorpion pattern around the central chamber or a horologist-inspired clockwork design.
Its small size and lightweight make it super easy to use. Because its size doesn't take up much space, you can keep it at hand where you can share it with friends.
A large puck-shaped base ensures it won't tip over, and it's perfectly suited for holding in one hand while the other fires up a bowl or drops in a dab.
This all makes it a go-to for daily bowls or dabs. If you're looking for a relatively cheap bong with excellent styling, good filtration, and still produces good clouds, this is a great contender. With the 14mm bowl included it comes ready for your next dry herb session.
Images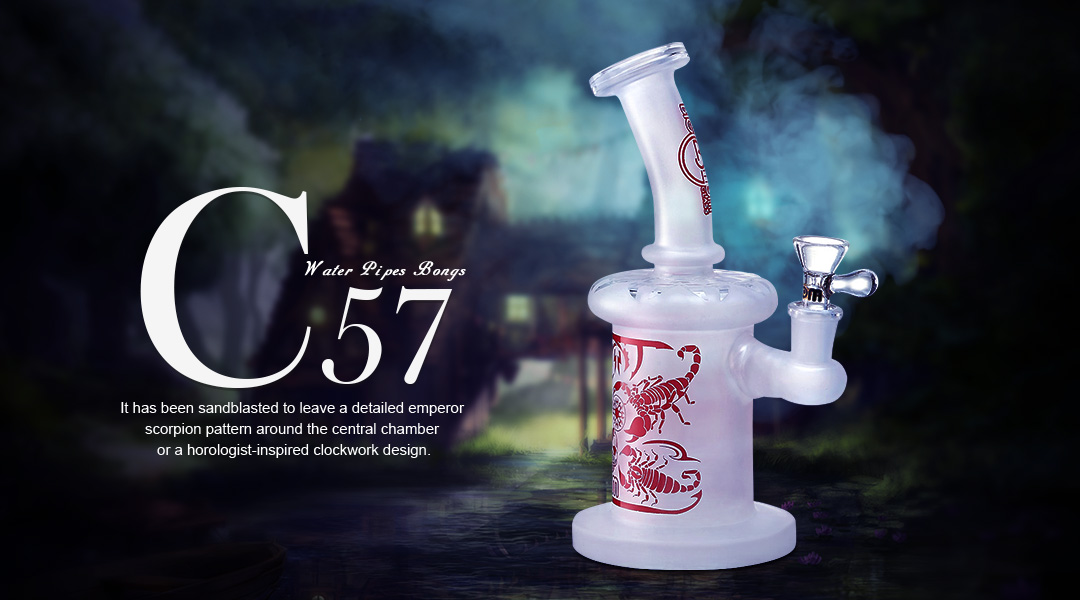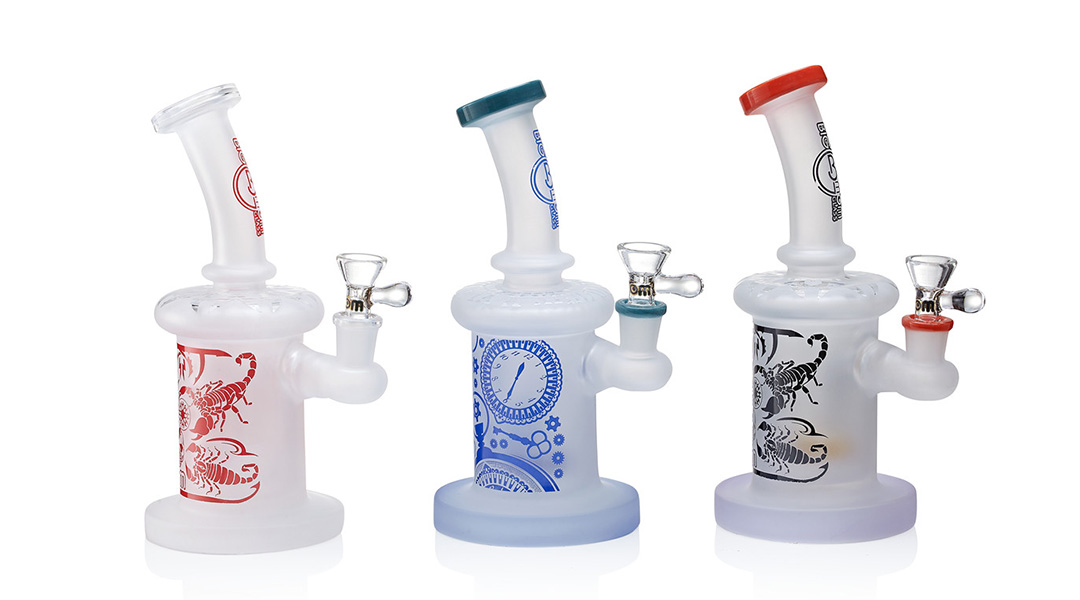 Features
Material:
HIGH QUALITY BOROSILICATE GLASS
Bowl Size:
14MM MALE BANGER
Tags