12" TATAOO Glass Skull Dab Rigs
Please sign in so that we can notify you about a reply
Description
for 12" TATAOO Glass Skull Dab Rigs
One of the best yet, this skull dab rig with double head recyclers is great to feast your eyes upon and magical to watch in action.
When you inhale, the water and vapor stream up to the second chamber through the skull-shaped glass tube at the top of the base. The water will flow down to the bottom through the end of the conical chamber, creating a beautiful vortex motion! It really is the perfect desktop platform for the daily dabber.

12" TATAOO RECYCLE STRIGHT NECK OIL RIG GLASS WATER PIPE

Water Pipes is a filtration device generally used for tobacco only.
Recycle function: Recycle smoke to other chambers through the original chamber and bring back to filtering smoke again.
Oil Dome Water Pipe: Knows as "Dab Rig" or "Concentrate Pipes" Use for smoke Herbal Wax and Oil.
Images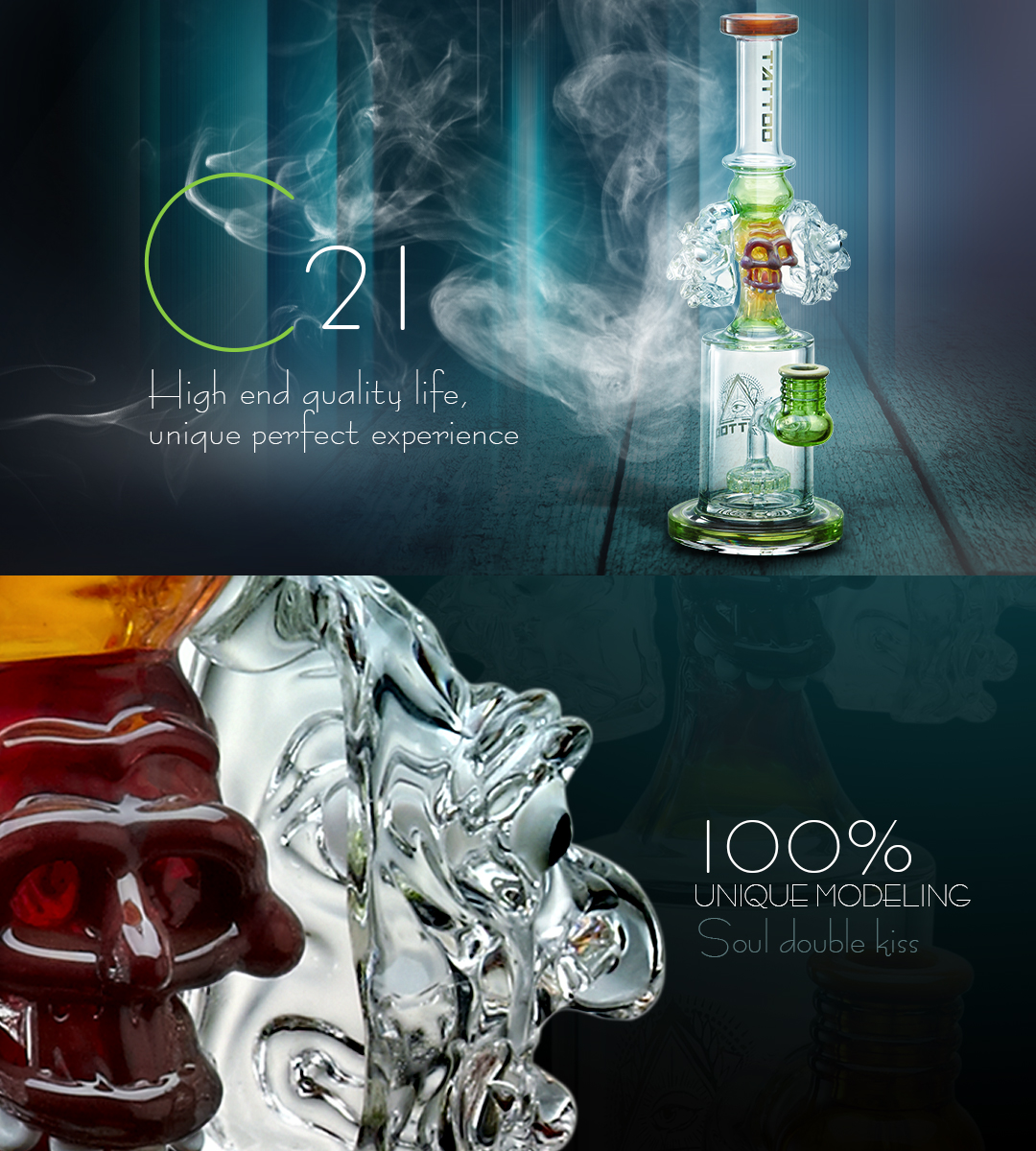 Features
Material:
HIGH QUALITY BOROSILICATE GLASS
Bowl Size:
14MM MALE BANGER
Reviews
Video gallery
Tags