Please sign in so that we can notify you about a reply
Description
for 11" TATAOO "Monster" Shower Head Bent Neck Glass Water Pipe
Take this dab rig by the horns and embrace its unique style and dark arts!
This glass water pipe from TATTOO Glass is the epitome of unique designs and excellent craftsmanship. It looks totally badass, and so will you with this piece in your collection.

The realistic face in the midsection has large bulging eyes. Pay attention to the meticulous detail in the features of the nose, teeth, and ears. It screams craftsmanship.

Two pointy horns frame the face; with their brown and black color pattern, they are scarily realistic. Around the base of this water pipe, you will also notice a skull peering out questioningly at you.

This dab rig is aesthetically pleasing in its complexity. The beautiful indicate design is of the highest quality craftsmanship. Make this the centerpiece of your collection, and it will undoubtedly draw admirers from among your friends.

11'' Inch TATAOO Circulating Curved Neck Oil Rig Glass Water Pipe

The water pipe is a filtering device usually used only for tobacco.
Recovery function: Circulate the flue gas through the original combustion chamber to other combustion chambers, and then filter again.
Oil tank water pipe: It is called "Dab rig" or "concentration pipe" and is used for smoked herbal wax and oil.
Images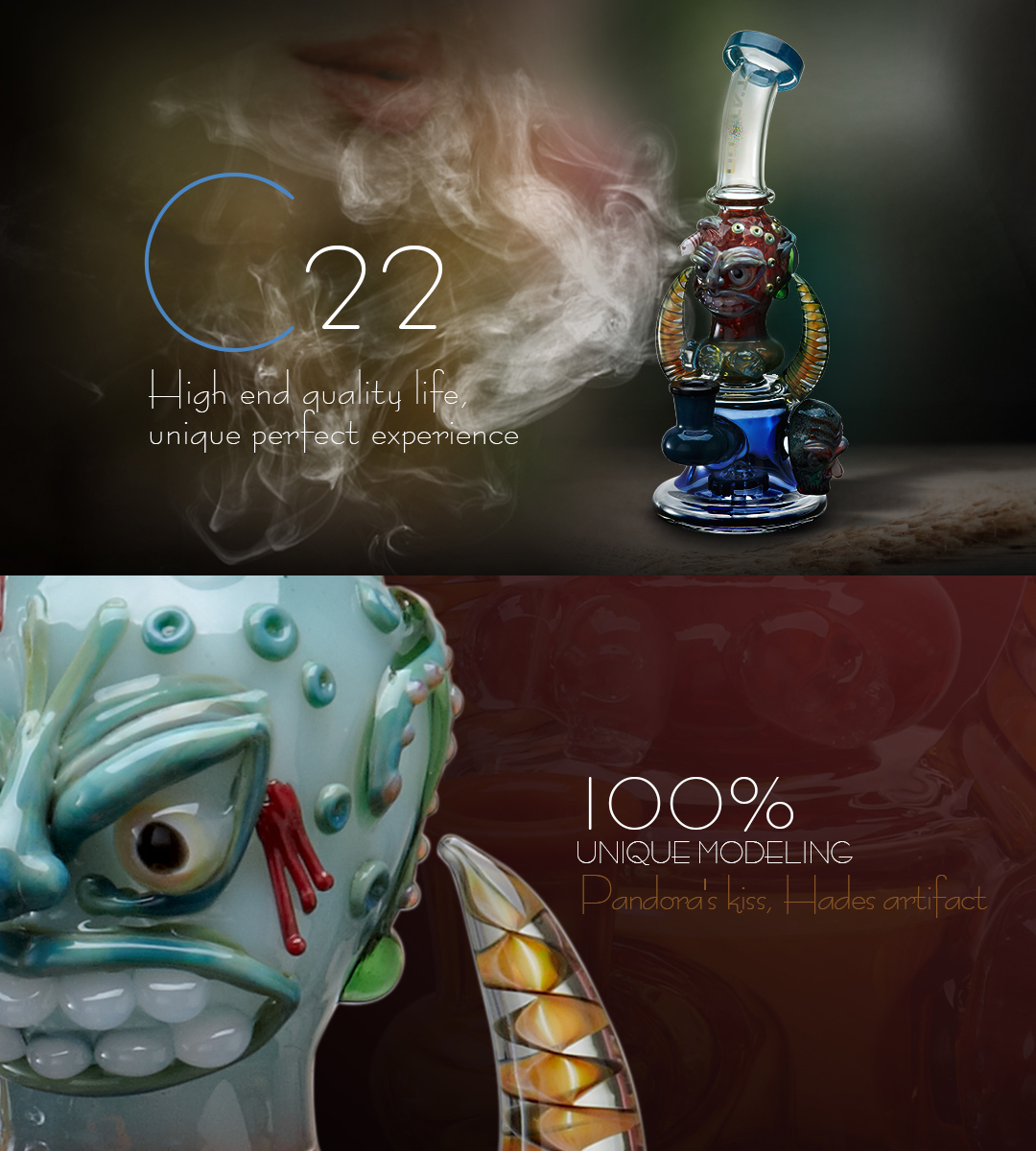 Features
Material:
HIGH QUALITY BOROSILICATE GLASS
Bowl Size:
14MM MALE BANGER
Reviews
Video gallery
Tags