16.4" LOOKAH Alien Trip Water Pipe Glass
Hover on image to enlarge
Please sign in so that we can notify you about a reply
Description
for 16.4" LOOKAH Alien Trip Water Pipe Glass
Enjoy cannabis in style! This Alien Trip Water Pipe is the epitome of smoking in style.

This glass bong is as beautiful to look at as the hits are smooth. A stunning 5-arm tree percolator efficiently filters the smoke before it blends together in the main chamber.
The filtered smoke is then directed through one of the two recyclers on the sides or up between them. This dispersal causes the smoke to cool further. Thanks to all these pathways your smoke follows, it will be stripped of any impurities before reaching your mouth. This water pipe perfectly balances aesthetics and functionality.
Images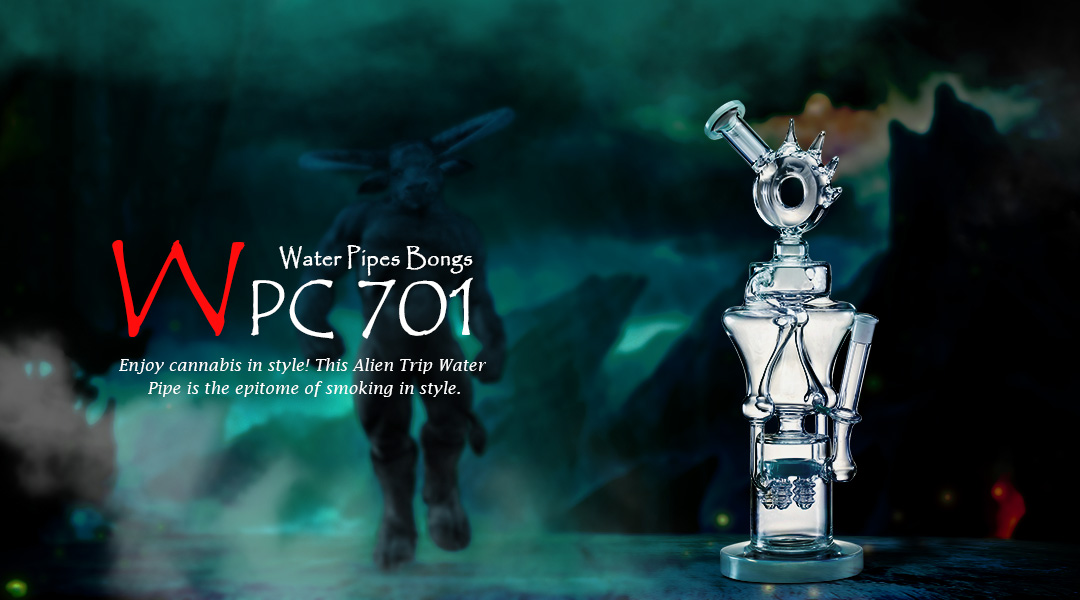 Features
Material:
HIGH QUALITY BOROSILICATE GLASS
Bowl Size:
14MM MALE BANGER
Reviews
Tags