Please sign in so that we can notify you about a reply
Description
for Mini Conical Glycerin Glass Water Pipe
This freezable glycerin mini water pipe is like smoking out of a bong made from ice. The conical water chamber has two layers of strong borosilicate glass filled with colorful liquid glycerin.
Simply place the pipe into a freezer an hour or so before you want to smoke. When removed an hour later, the frozen glycerin will supercool your smoke producing a chilling effect that's akin to smoking from an icicle pipe.
Sitting just 6.5 inches high conical-shaped mini water pipe adds a refreshing dimension to your smoking sessions. It features a 7 slotted showerhead perc for filtration, a bent neck to prevent splashback, and a 14mm female joint on the downstem.
Make sure this glycerin water pipe is clean and empty of water before freezing. Remove the flower bowl and place it on a flat surface in the freezer. Do not use this frozen pipe with a torch lighter as the extreme temperature change can compromise the glass. Stick to a regular lighter or hemp wick.
Images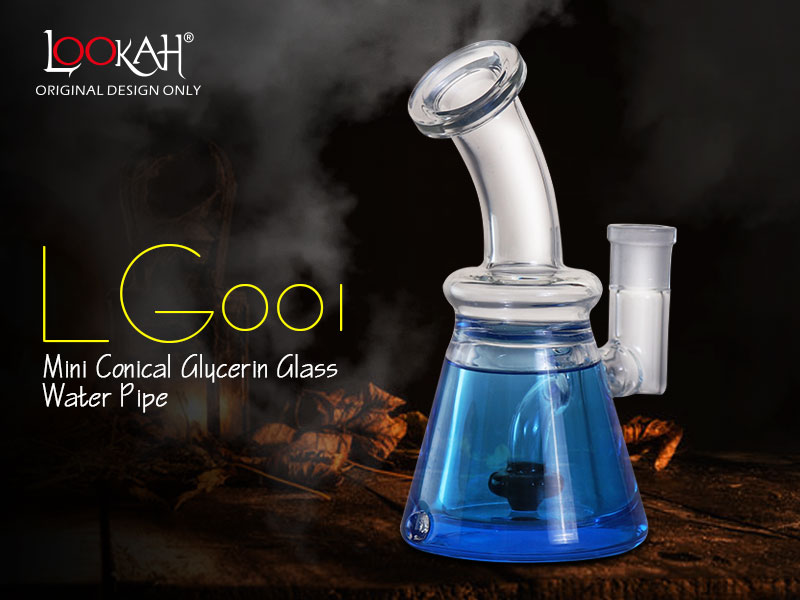 Features
Reviews
Tags