Hover on image to enlarge
WPC755 Water Pipe
Disc Tower Of Filtration Recycler Bong
Please sign in so that we can notify you about a reply
Description
for Disc Tower Of Filtration Recycler Bong
When your craving some monster rips the Disc tower of filtration bong will deliver in spades.
This beautiful design big bong is 18.8 inches tall and takes the classic straight neck water pipe to new levels. It's stacked with an intense 12 arm sprinkler perc that turns the 3-inch diameter lower chamber into a boiling flume of water. Large twin disc chambers await the rising tide of bubbles, where the smoke is cycled and cooled before arriving at the bottom of the neck.
As the excess water corkscrews back down to the bottom, your filtered taste of heaven can accend past a double ice pinch. This allows for over 5 inches of ice, creating a chilling lung full of smoke that's smooth as a popsicle.
Handcrafted, this water pipe has a unique design that's true to Lookahs original glass ethos. A chunky 5-inch diameter base means this beautiful piece of craftsmanship is sturdy. Made of high-grade extra-thick borosilicate glass, this durable bong delivers excellent airflow and a special filtering effect. This is all finished with color-coordinated highlights, which make it pop.
This handcrafted glass water pipe is a collectible to treasure for every bong enthusiast and a great gift option for your friends or someone you love.
Images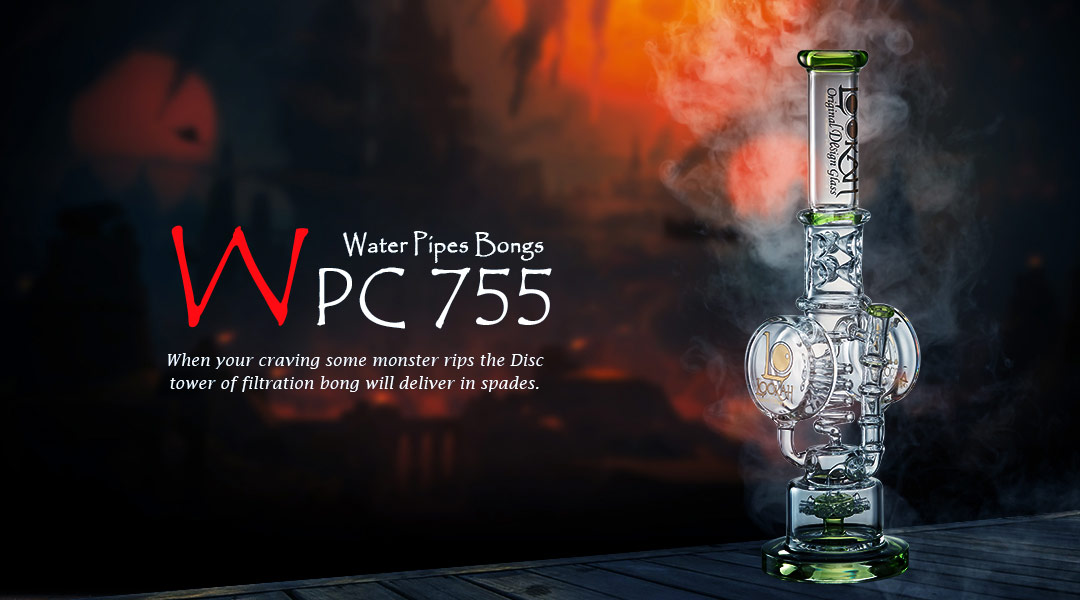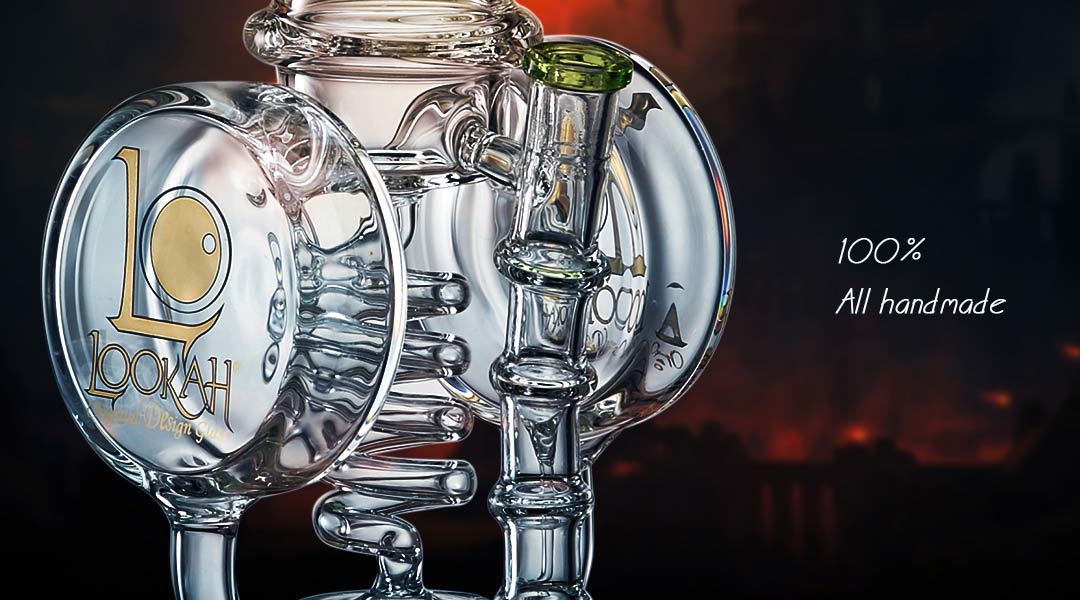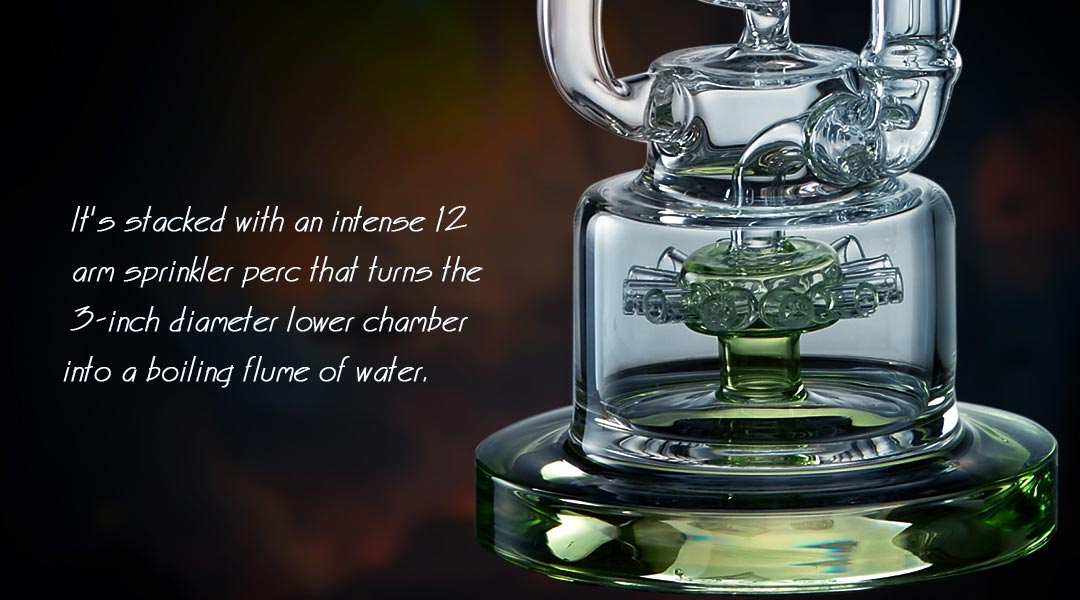 Features
Material:
HIGH QUALITY BOROSILICATE GLASS
Bowl Size:
14MM MALE BANGER
Tags