Please sign in so that we can notify you about a reply
Description
for 21.3" LOOKAH Triple Funnel Recycler
This big bong glass water pipe has an impressive alchemical-looking construction to concoct up some mystic styles. It will transmute your herb and tobacco into a flavorsome golden bubble of smoke.

From the get-go, the bottom of this glass has a stylish array of 5 electric sprinkler percs, each with 12 diffusion slits each. That's a massive percolator right off the bat!

If that wasn't enough, a round of natural percolation thanks to those bubbled funnel segments sprouting from the main chamber. After all that, a long and elegant 5.5 inches of optional ice can be packed into the neck. This ice bong with its multiple filtration and cooling delivers a real spectacle and is a fine addition to any glass collection.
Images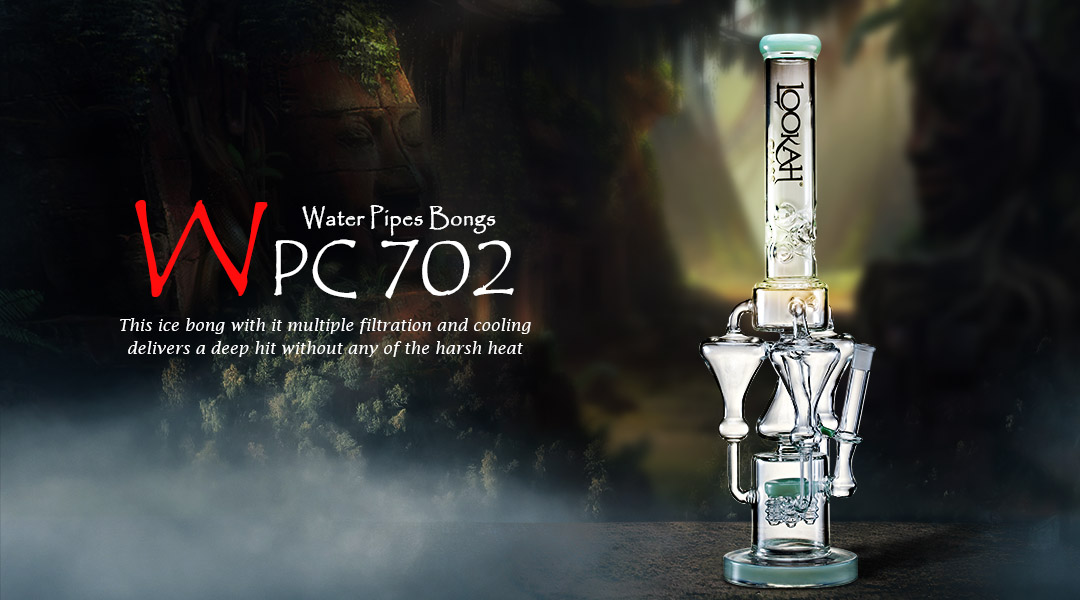 Features
Material:
HIGH QUALITY BOROSILICATE GLASS
Bowl Size:
14MM MALE BANGER
Video gallery
Tags