Hover on image to enlarge
WPC718 Water Pipe
14" The LOOKAH Spine Tingler Glass
Please sign in so that we can notify you about a reply
Description
for 14" The LOOKAH Spine Tingler Glass
Get ready for a wild ride with the spine-tingling glass bong from Lookah Glass. This elegant water pipe combines grace and sheer power to create an exceptional experience. This water pipe has an imposing appearance, with an excellent combination of cylindrical and symmetrical curved arms, all around the central corckscrew spine.

The gold Lookah glass logo can be found on either side of the main chamber, where buckets are added to the air intake. On the curving neck, you'll find another glitzy brand logo: the same gold "platinum" as the main logo.

The large lower disc-shaped chamber houses a serious percolator, from there two arms lead your smoke to a large donut recycler while a corkscrew lets any remaining water drain away. This lush water bong is easy on the eyes and kind to your lungs.
Images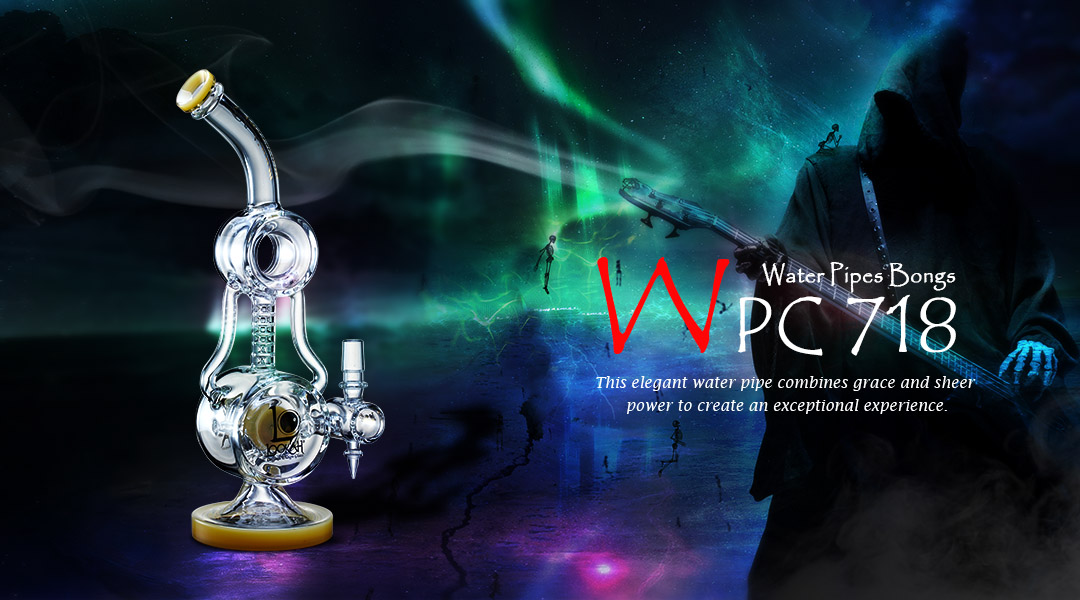 Features
Material:
HIGH QUALITY BOROSILICATE GLASS
Bowl Size:
14MM MALE BANGER
Tags